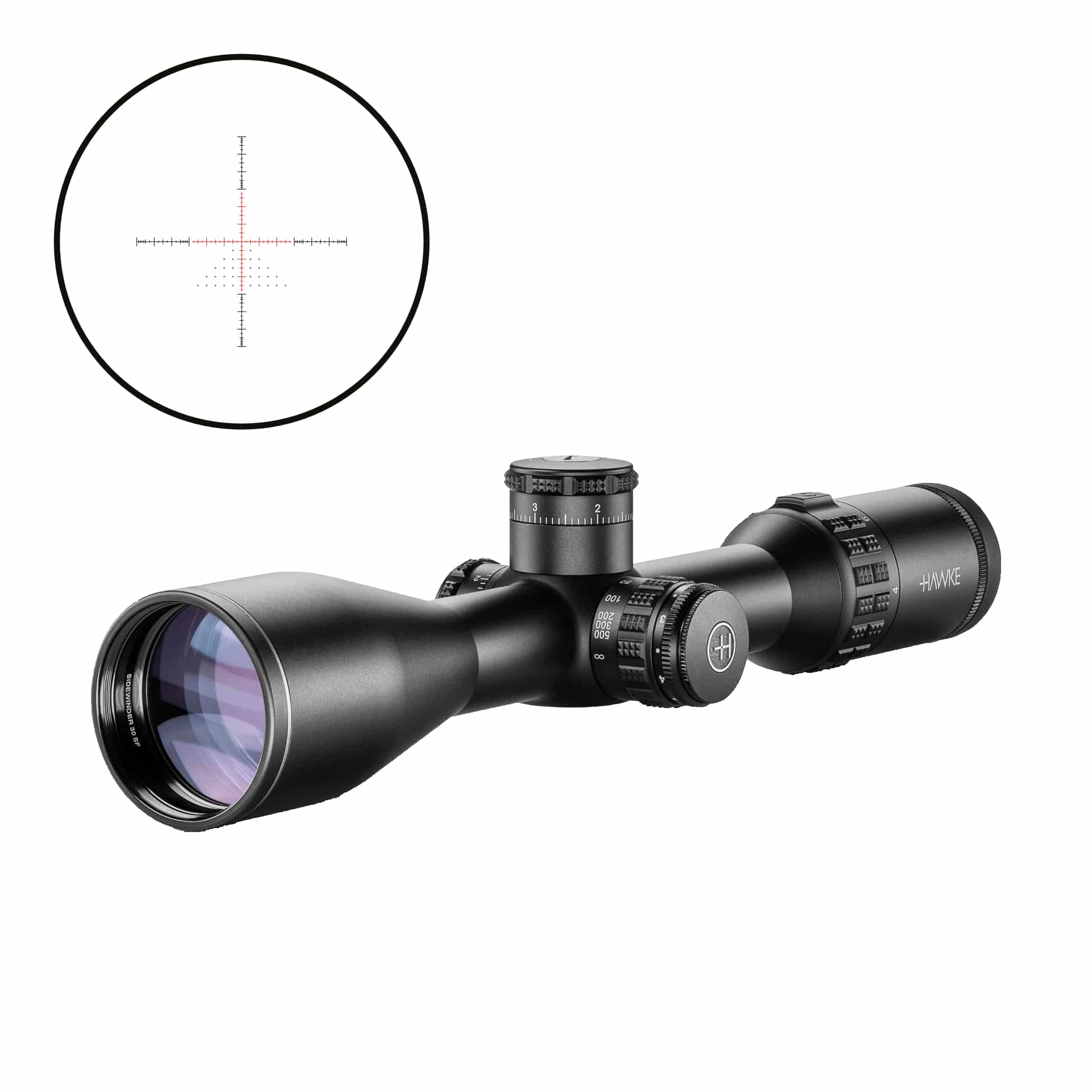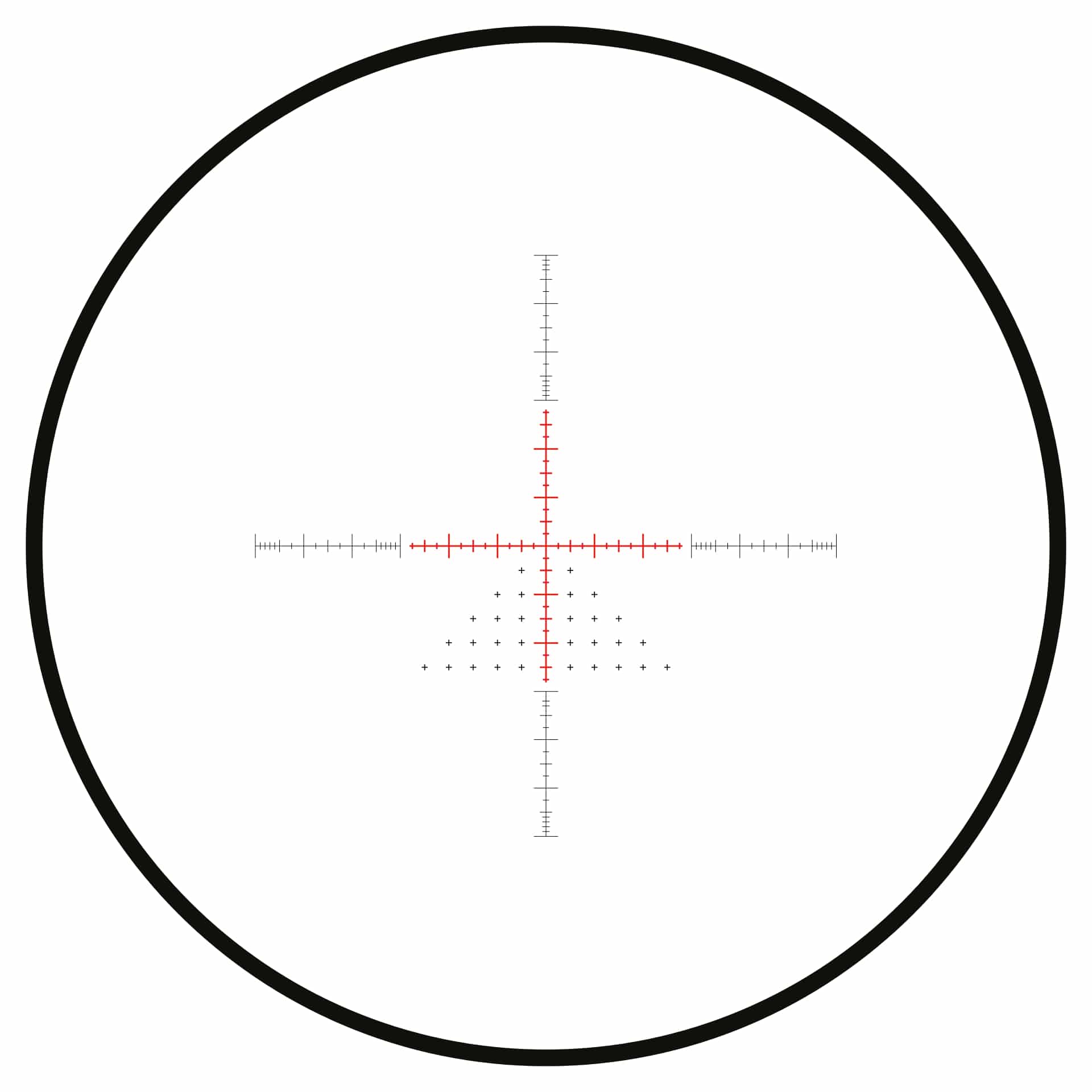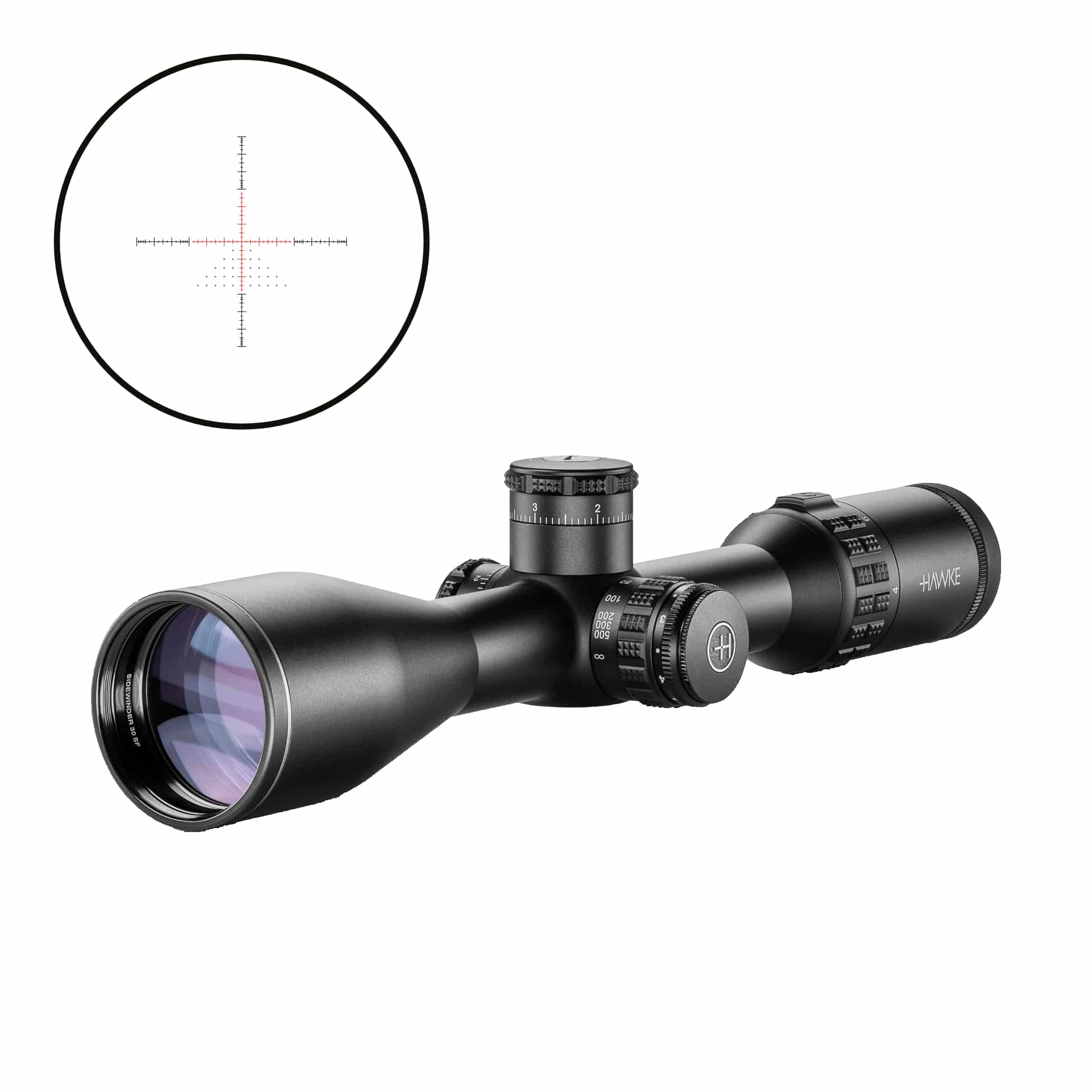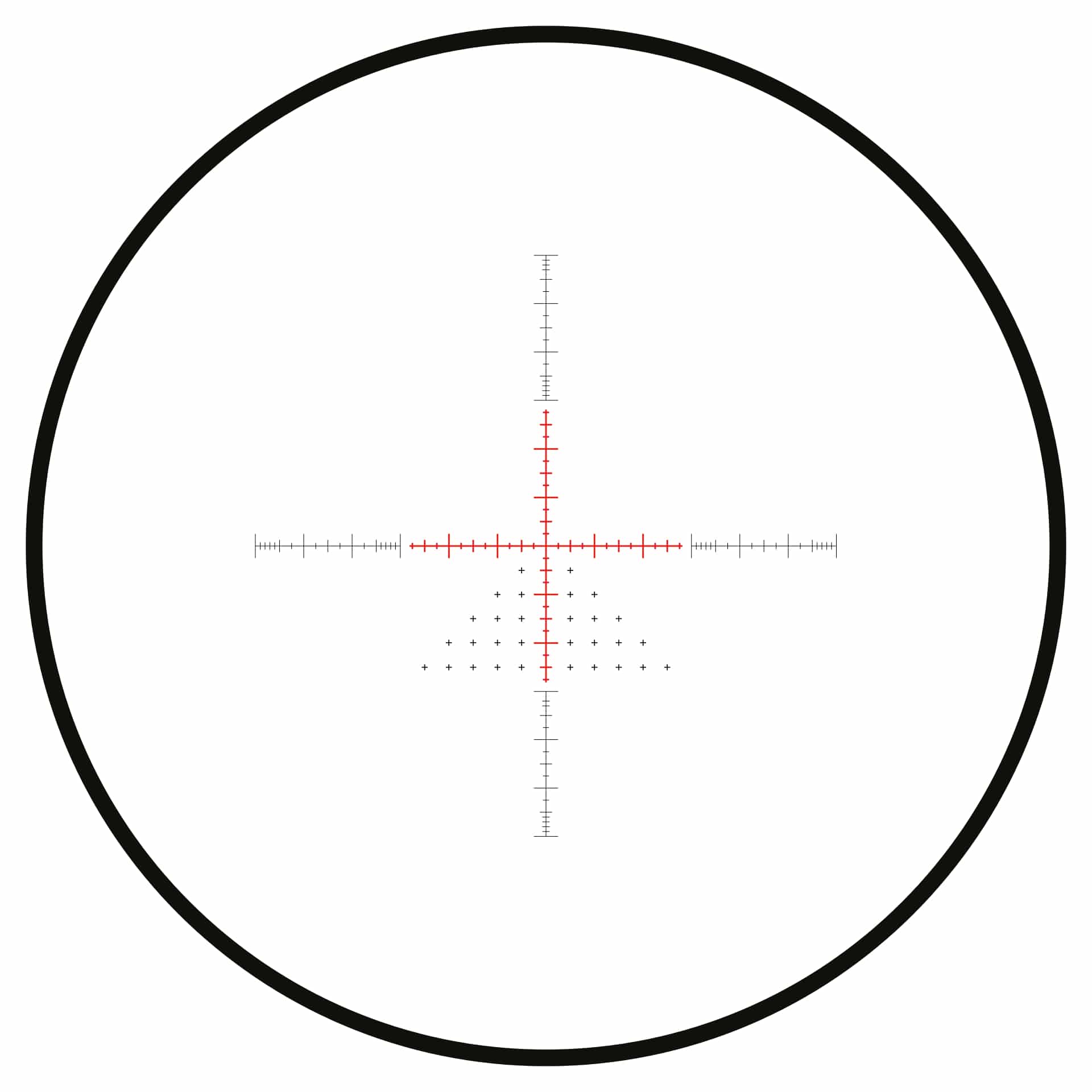 Temporarily not available.
Manufacturernumber:
17250
| | |
| --- | --- |
| Closest focusing distance (m): | 9 |
| Elevation Increment: | 1/10 MRAD |
| Focal plane: | SFP - Second Focal Plane |
| Illuminated: | Yes |
| Length (mm): | 300 - 350 |
| Lens diameter (mm): | 50 |
| Magnification: | 4 - 16 |
| Product line: | Sidewinder |
| Side wheel: | Yes |
| Tube diameter (mm): | 30 |
| Weight (g): | ab 700 |
Product information "Sidewinder 30 SF 4-16x50 10x"
17250 Hawke Sidewinder 30 SF 4-16x50 10x Half Mil Reticle
Sidewinder is clearly the high-performance all-rounder among rifle scopes. Parallax-free from 9m to infinity thanks to the indexed distance setting on the side adjustment wheel.
All models are equipped with the Hawke H5 optics system which features an ultra-wide 24° field of view and generous 10cm eye relief. The lockable precision turrets with 1⁄10 MRAD adjustment steps are now equipped with an integrated scale so that the current position of the turret can be immediately seen.
Lockable turrets with reset function and integrated scale
30mm mono tube chassis
Side focus
Reticle illumination
Side adjustment wheel (removable)
Ultra-wide field of view 24° FOV
Large eyepiece diameter
100mm eye relief
Multi-LED high visibility reticle
High-quality, low-dispersion special glass
18-layer fully multi-coated lenses
Zoom lever (removable)
Fast focus eyepiece with lock ring
Nitrogen purged
Shockproof
Waterproof
Fog proof
All calibers
10× Half Mil Reticle
Accurate mil spacing at 10x magnification. 10x Half Mil is a versatile reticle with target markings of more than 5 mils in all directions, providing aim points even for extreme conditions.
A series of crosses engraved on the lower section of the reticle provide additional windage aim points and allow for an easy method of quickly counting the mil distance you are aiming with.
The outer posts are divided into mil spacing and 0.2 mil spacings, so they can be used for bracketing and range finding.
| | |
| --- | --- |
| Length: | 339mm / 13.3" |
| Weight: | 725g / 25.6oz |
| Eye relief: | 102mm / 4" |
| Focus/Parallax - Side Focus: | 9m — ∞ / 10yds — ∞ |
| Field of view: | 10.6-2.7m @100m / 31.8-8.1ft @100yds |
| Exit pupil: | 12.5-3.1mm / 0.49-0.12" |
| Chassis: | 30mm mono-tube |
| Optical system: | 4-16x |
| Objective: | 50mm |
| Illumination: | Red (6 levels of brightness / off positions in-between |
| Reticle: | 10x Half Mil |
| Elevation increment | 1⁄10 MRAD |
| Elevation adjustment range: | 26 MRAD |
| Windage increment: | 1⁄10 MRAD |
| Windage adjustment range: | 26 MRAD |
| Material: | Aluminum |
| Ocular type: | Locking fast focus |
| Lens coating: | Fully multi-coated - 18 layers |
| Power selector style: | Knurled Posi-grip with removable zoom lever |
| Focal plane: | Second focal plane (SFP) |
| Turret caps: | No |
| Turret type: | Exposed locking turrets |
Scope of delivery:
Manual
Reticle booklet
Lens cloth
Lens covers
4" sun shade
4" sidewheel
Zoom lever
CR2032 battery