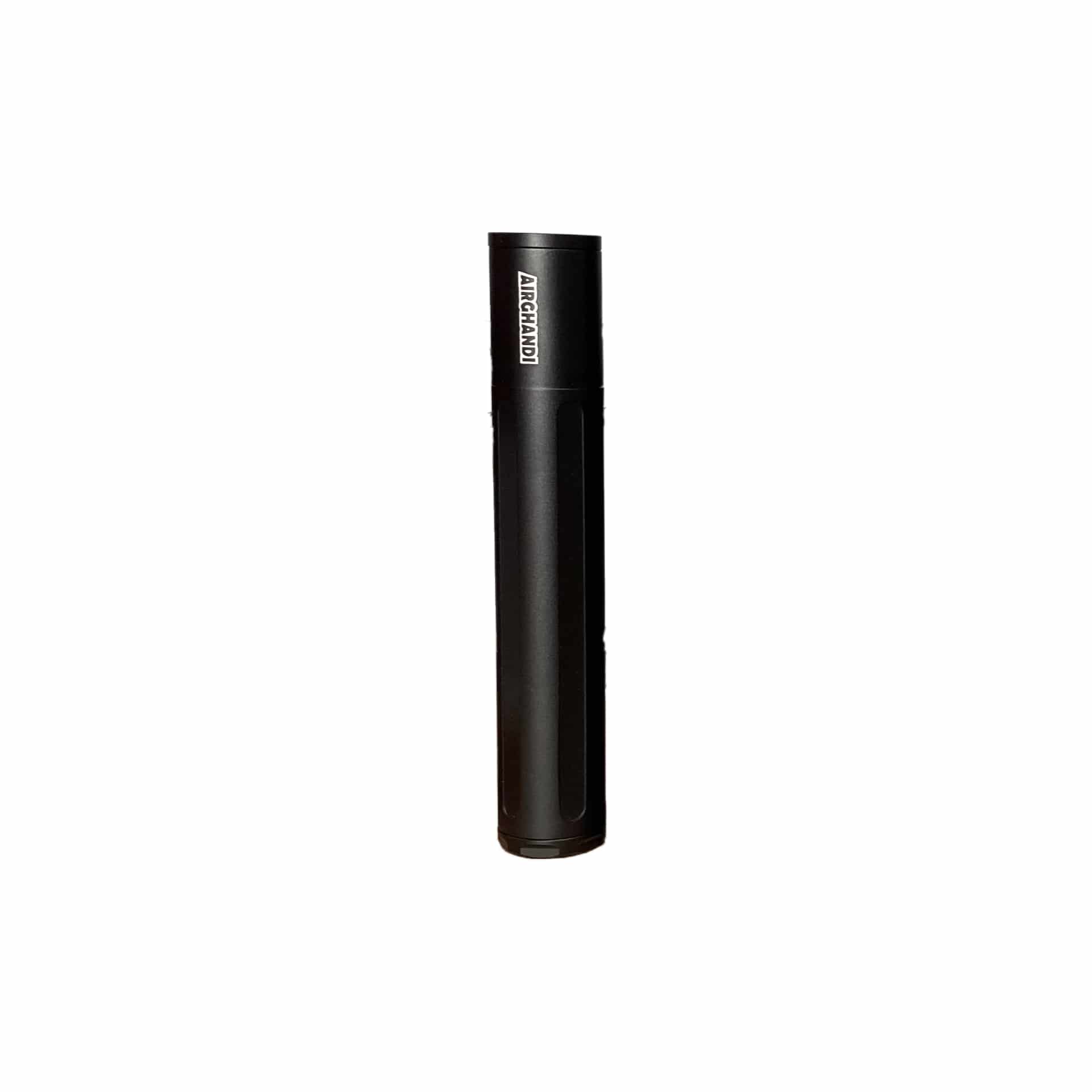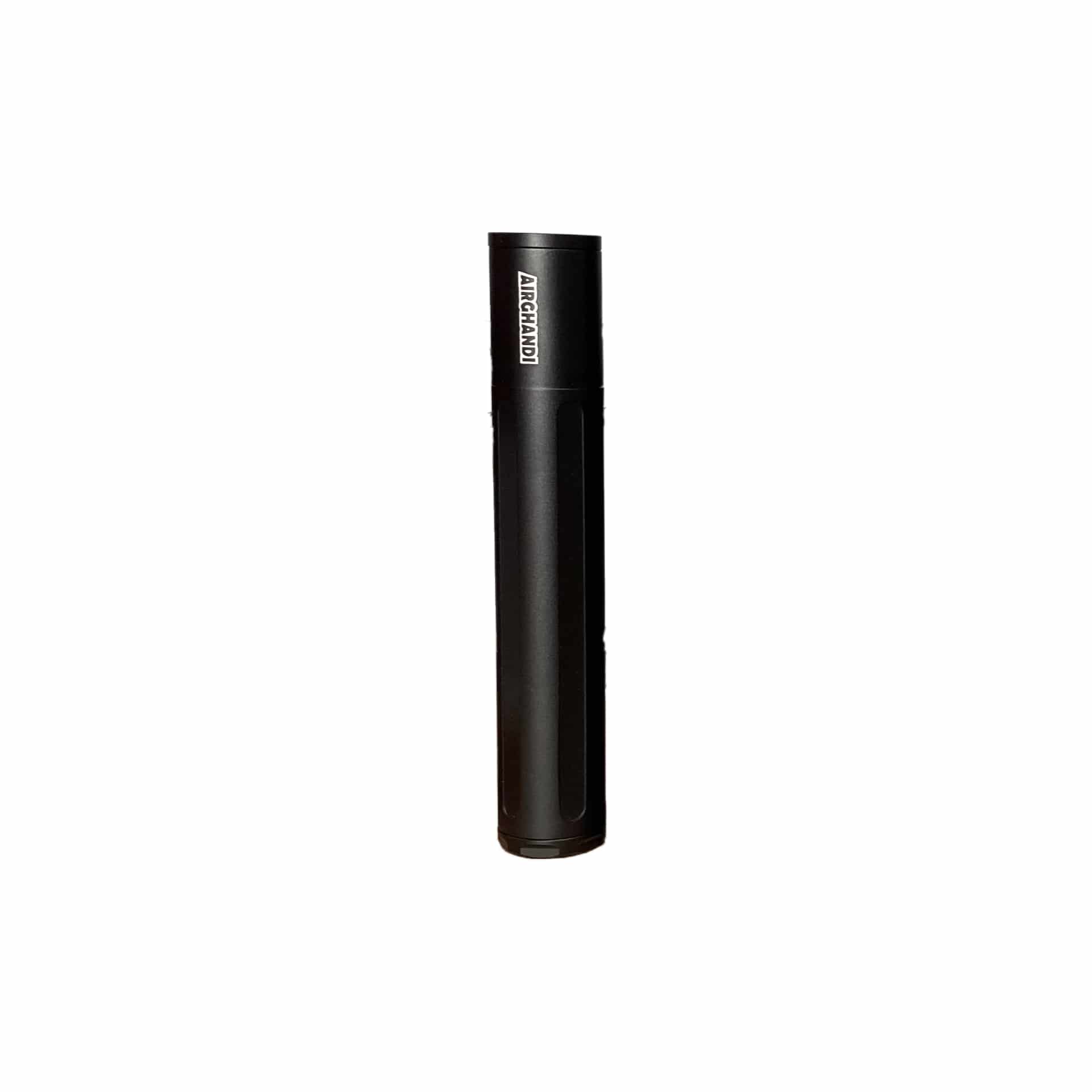 Available, delivery time 2-5 working days
Manufacturernumber:
80701
Sale and delivery of weapons only in Germany.

Distribution only to persons over 18 years of age, proof of age required.
Product information "DonnyFL Koi "AirGhandi""
The Donnyfl Koi is the big brother of Tanto. Due to the longer design, the sound -damping performance is even higher than with Tanto. Please note that the Donnyfl Koi is only suitable for 1/2 "UND thread up to a length of 12mm. Here you get the Airghandi special model of the silencer. Langing length: 18 cm Weight: 138 grams Connection: 1/2 "UNF thread Suitable for caliber: 4.5mm and 5.5mm
Videos
---
Perfekte Wahl für meine Styer Hunting.
Der Name des Dämpfer war ausschlaggebend für den Kauf. Ich wurde nicht enttäuscht. Bin sehr zufrieden und kann den Schalldämpfer weiterempfehlen. Habe meinen "Diabolo Fang" mit Gummimatte verkleidet und könnte sogar im Wohnzimmer trainieren. Wie immer, sehr gute Beratung, schnelle Antworten auf Anfragen und am Ende einen zufriedenen Kunden.
Ein richtig toller Schalldämpfer
Bin wirklich total begeistert. Ein sehr guter Schalldämpfer kann ich nur weiterempfehlen. Jedoch werde ich mir zusätzlich noch den kleinen TANTO zulegen. Das hat den Vorteil das ich die Waffe als ganze Einheit in den Koffer packen kann :-)
Ich hab mir echt mehr erwartet. Klar er ist schön und gut verarbeitet aber leider auch 2 db lauter als der Weihrauch für ein Drittel des Geldes... Nach dem ganzen Hype um DonnyFL echt enttäuscht...