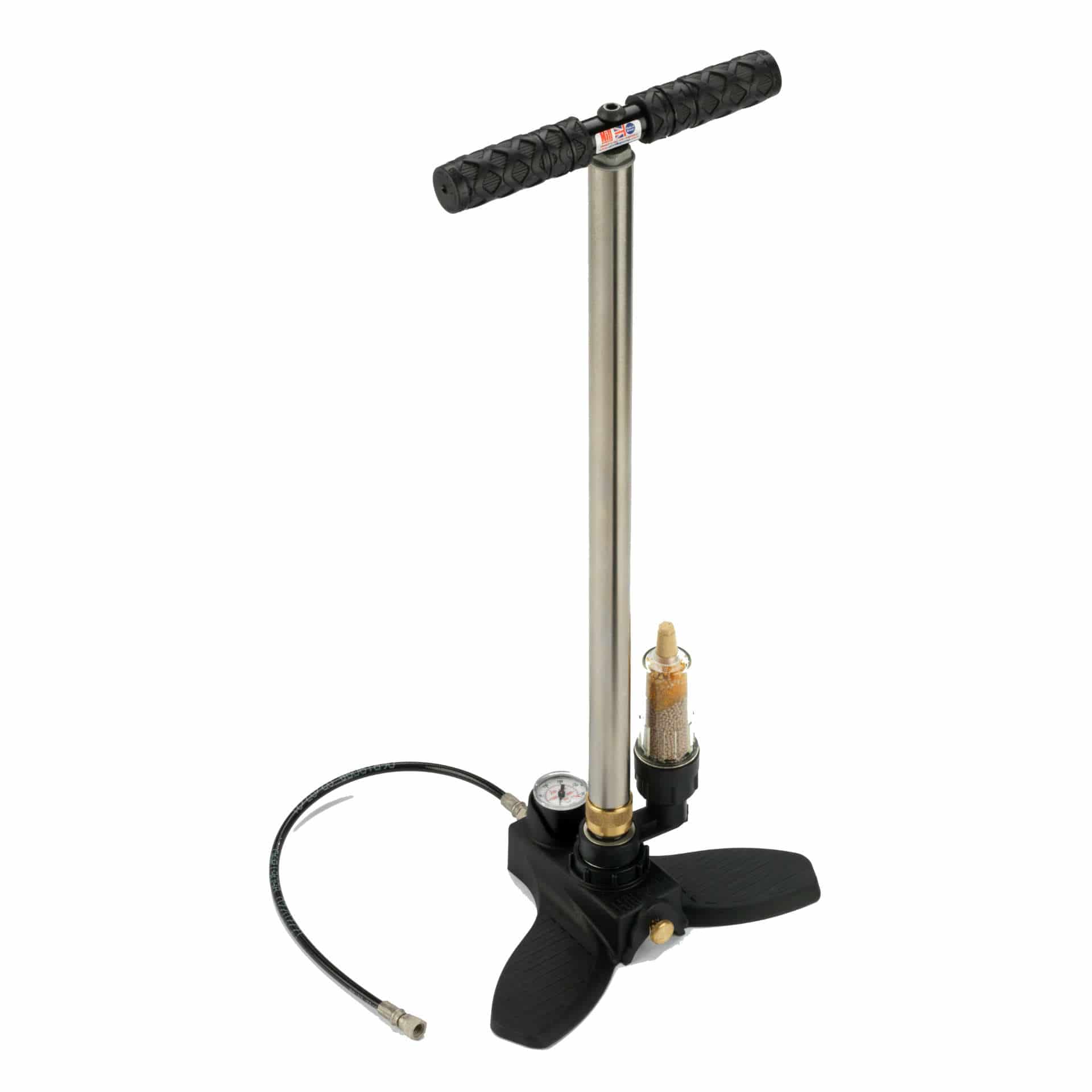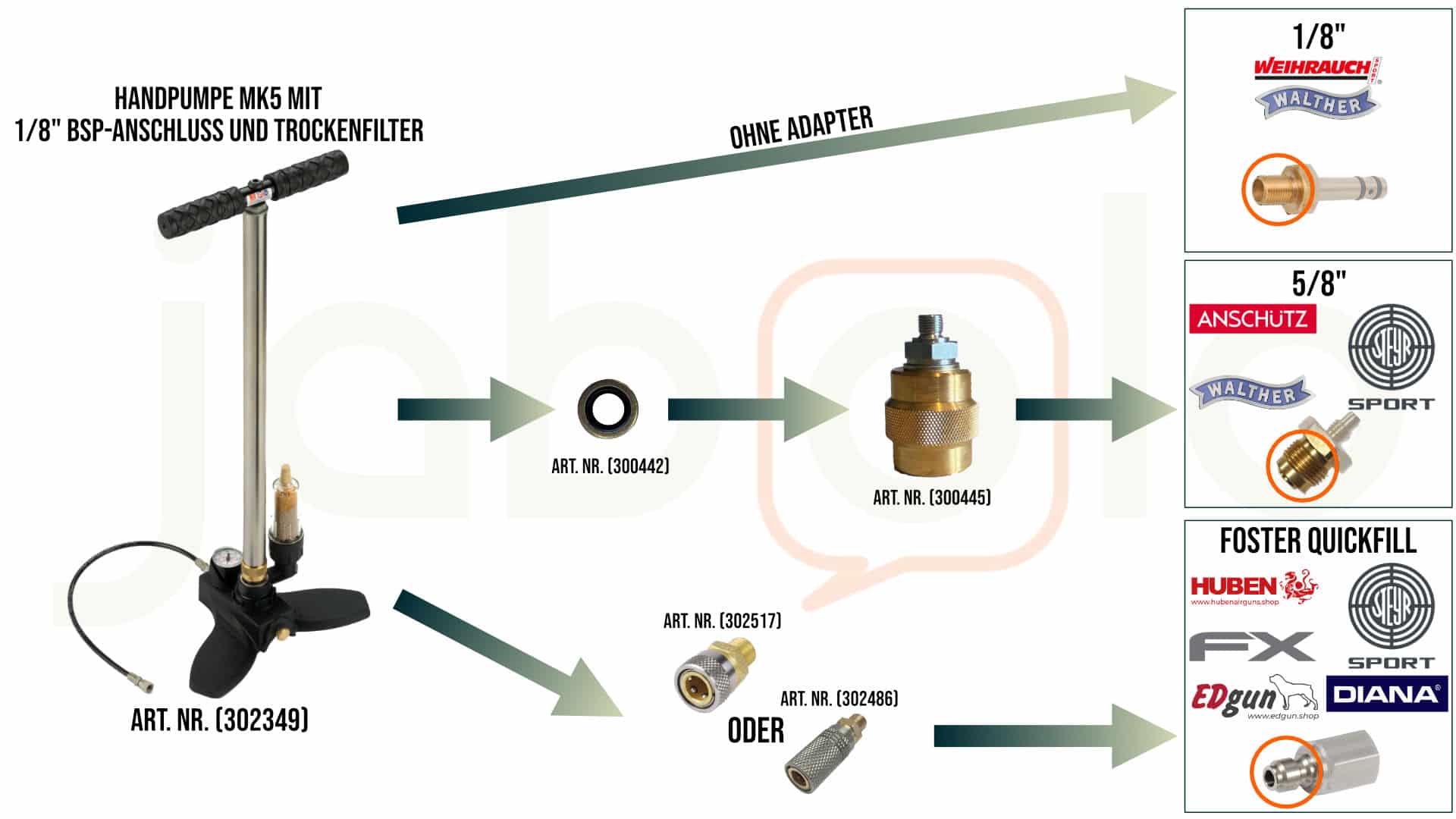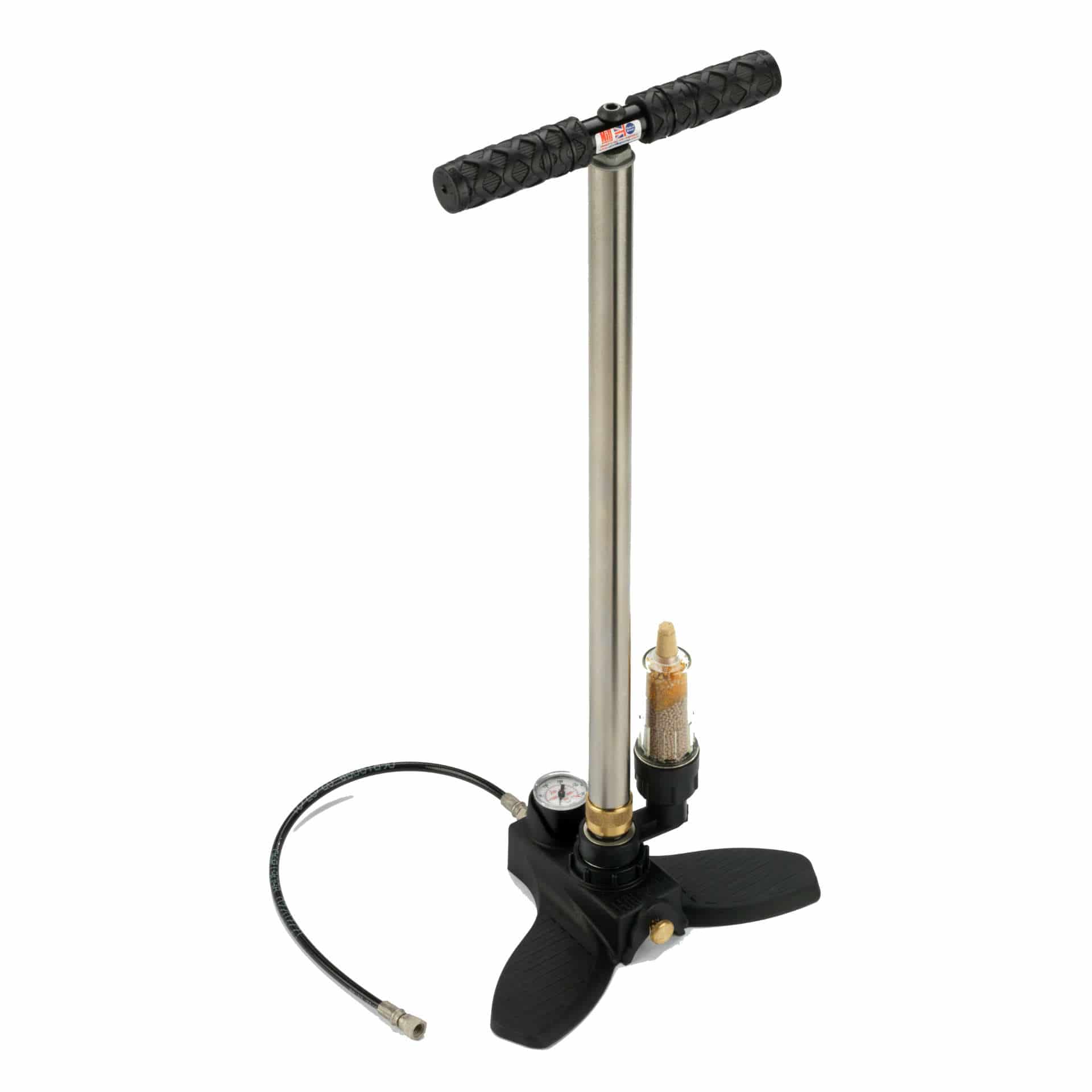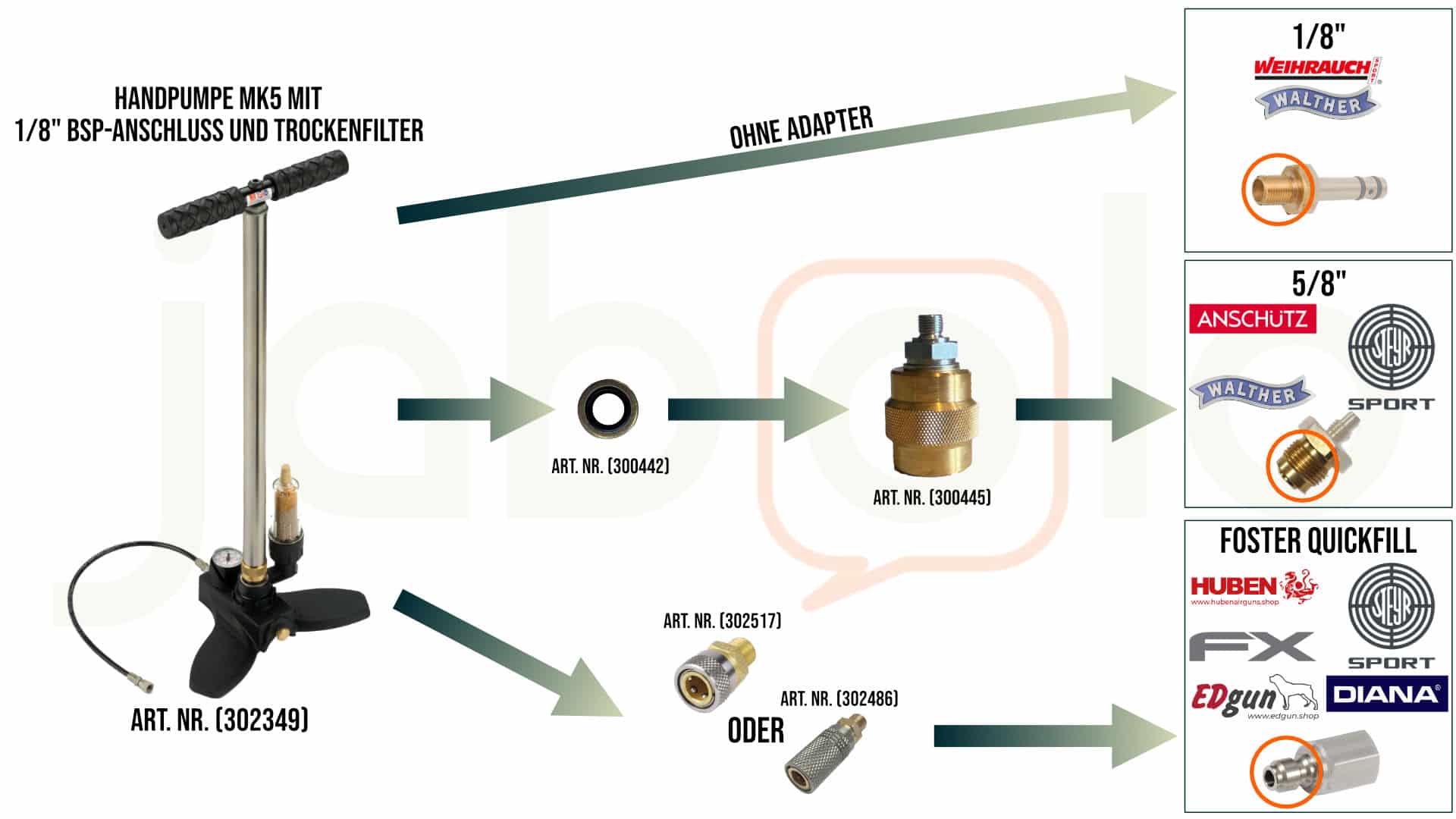 Available, delivery time 2-5 working days
Product information "Hand pump MK5 with 1/8 "BSP connection and dry filter"
8309 Hand pump MK5 with 1/8 "BSP connection and dry filter The 5th generation of the Hill PCP pump! The usual exterior with a whole new inner life ... Our most smooth pump so far - approximately 20% easier to use for an average person Higher pressure - the MK5 pump reaches 300 bar / 4500 PSI Quick Service - faster and easier to use than your predecessors Including hose with Quickfill 1/8 "BSP connection.
---
Kostspieliger aber sehr gut
Hi Andi, danke für das Review, Nach langem zögern und nachdem meine PCP Sammlung angewachsen ist habe ich mich doch entschlossen in eine gute Handpumpe zu investieren. Bisher habe ich 100€ Pumpe genutzt. Jedoch traute ich dem Papierfilter der die Feuchtigkeit filtern sollte immer weniger zum der Verschlussstopfen der Pumpe schon Rostansätze zeigte. Nun… was ist anders: 
1. Pumpenrohr arbeitet absolut spielfrei.
2. Die Hill fördert pro Pumpenhub ungefähr 2x soviel Luft ins Gewehr wie die billig Version. 3. Der Kraftaufwand jenseits der 150 Bar ist weitaus geringer ( Ich muss nicht mehr mein ganzes Körpergewicht ( 100kg ) zum Einsatz bringen. Fazit: Guter Kauf mit der Sicherheit des Werterhalts der Waffen damit nur trockene Luft hinein kommt.