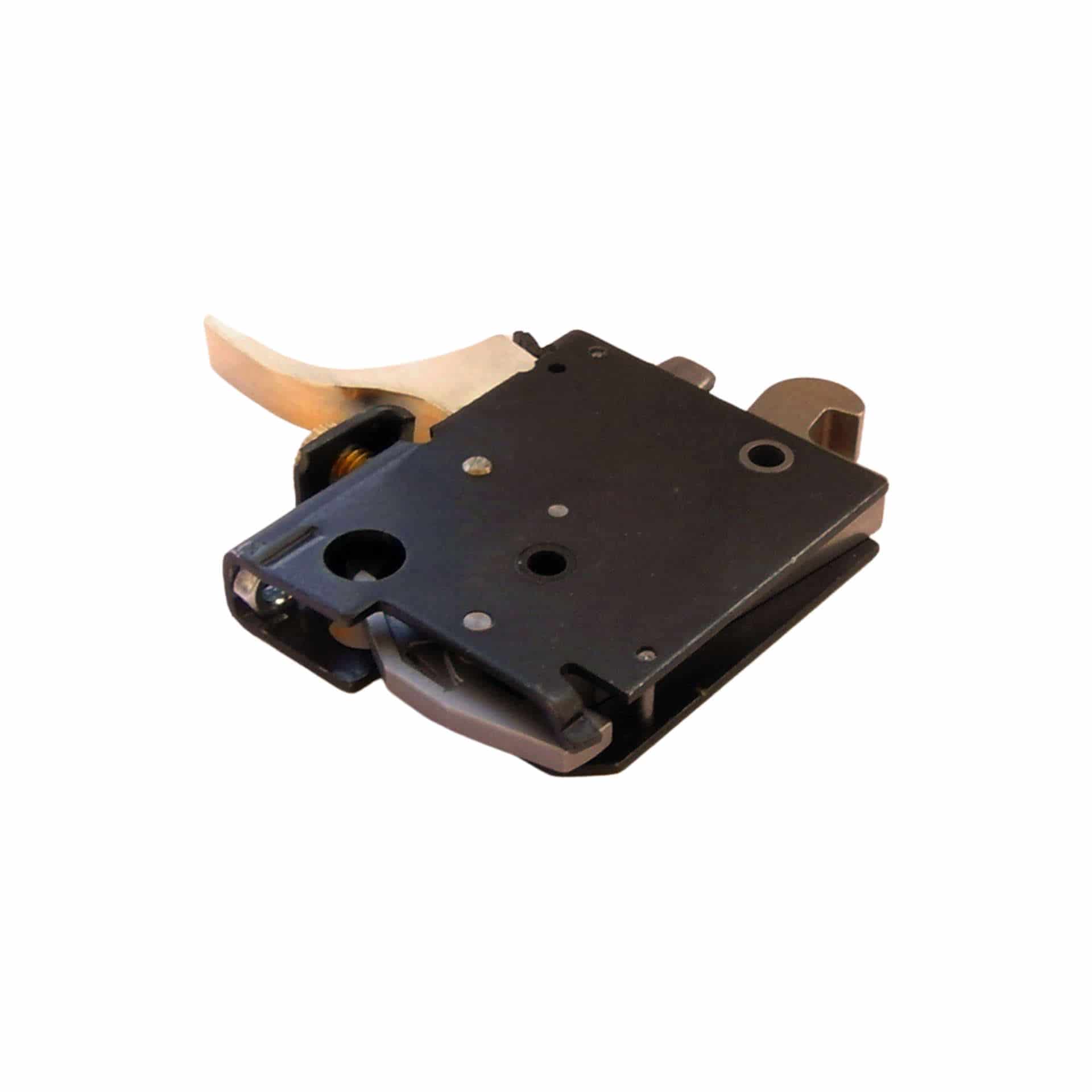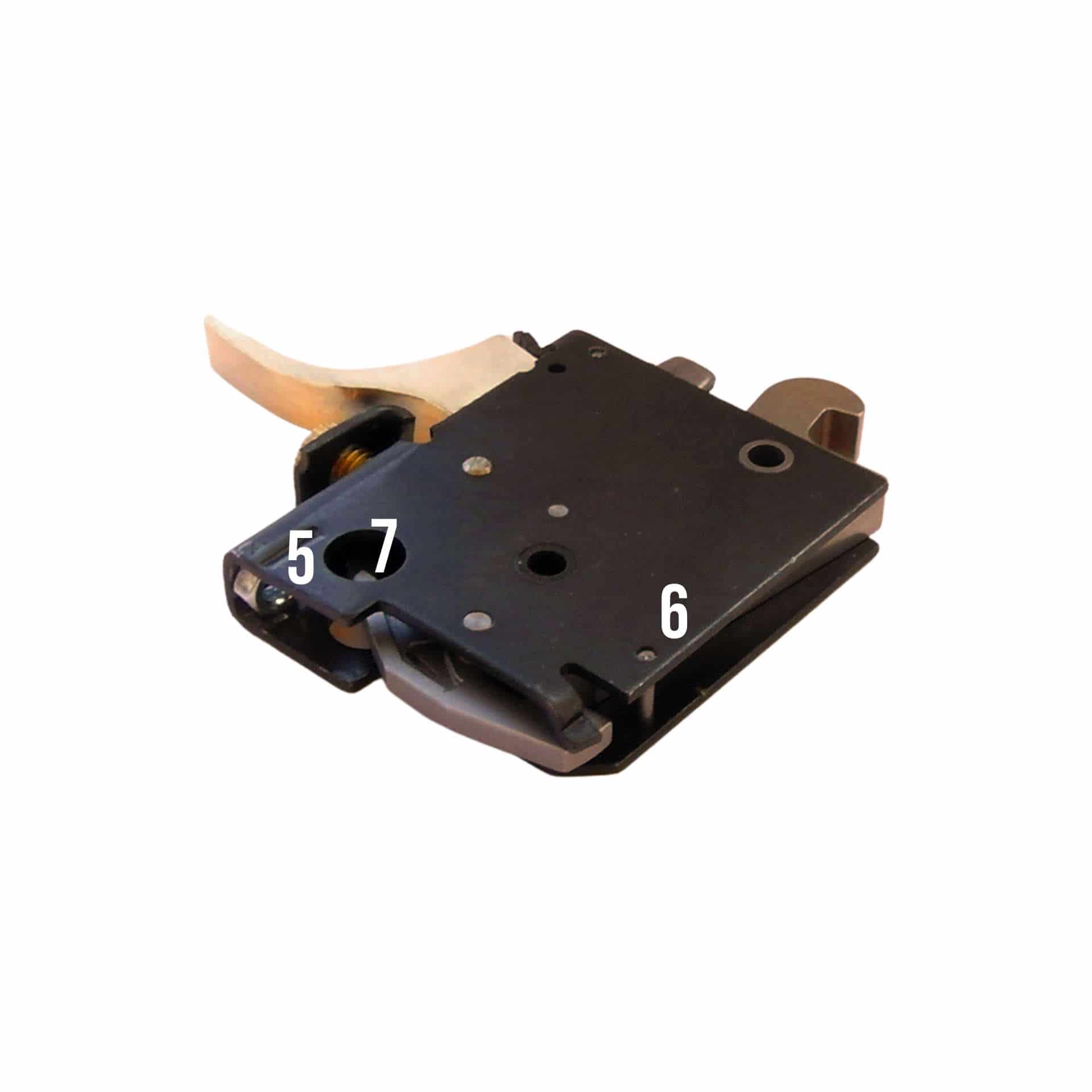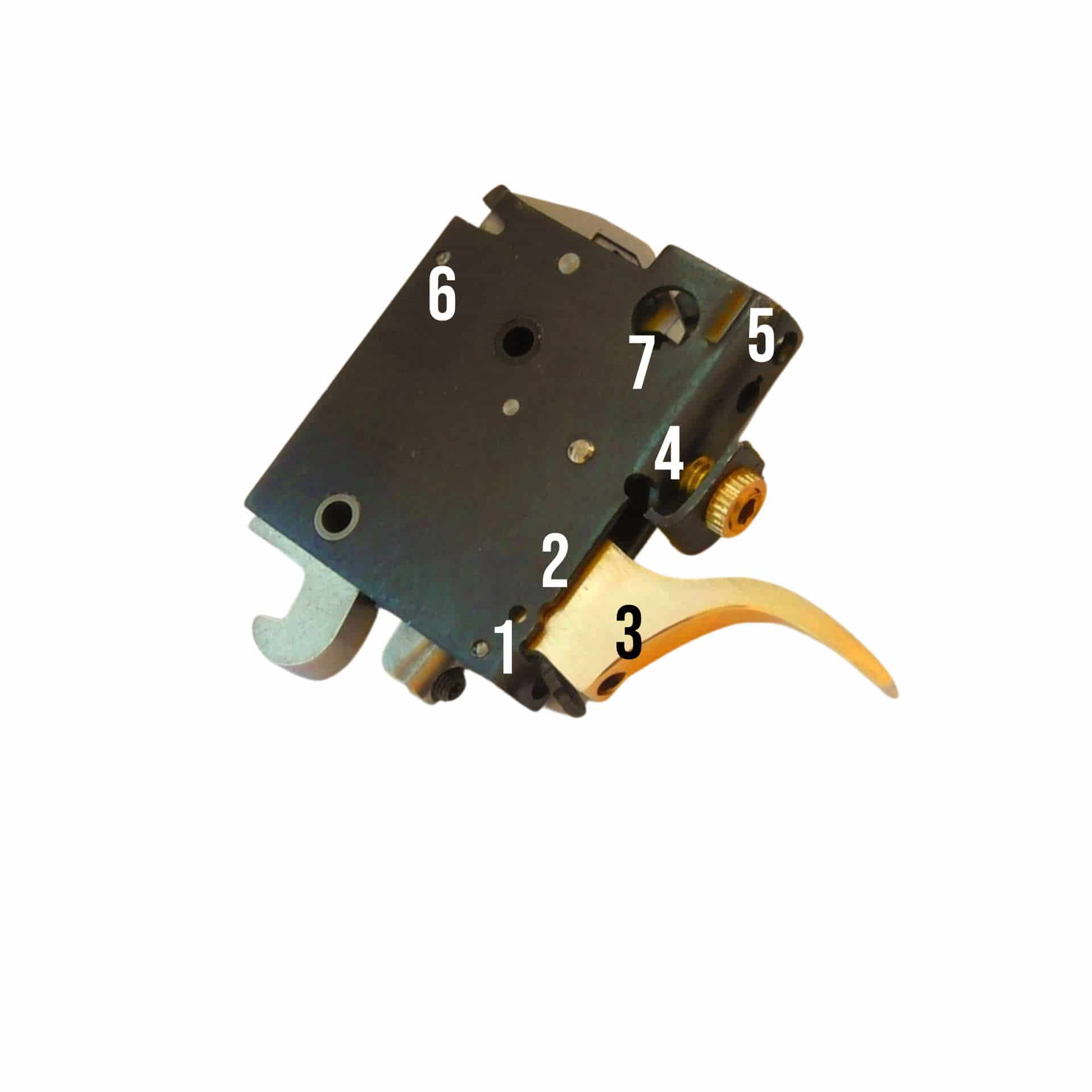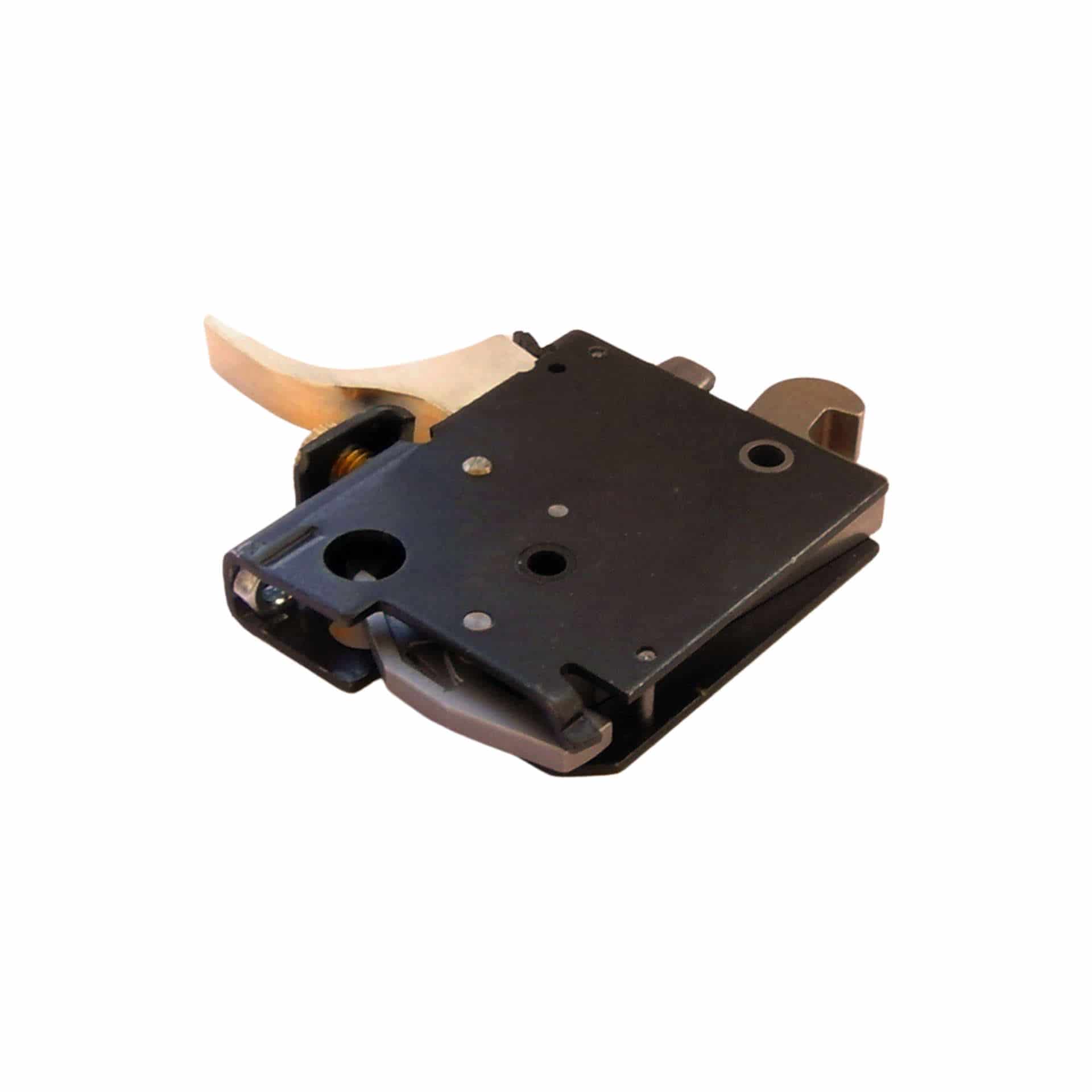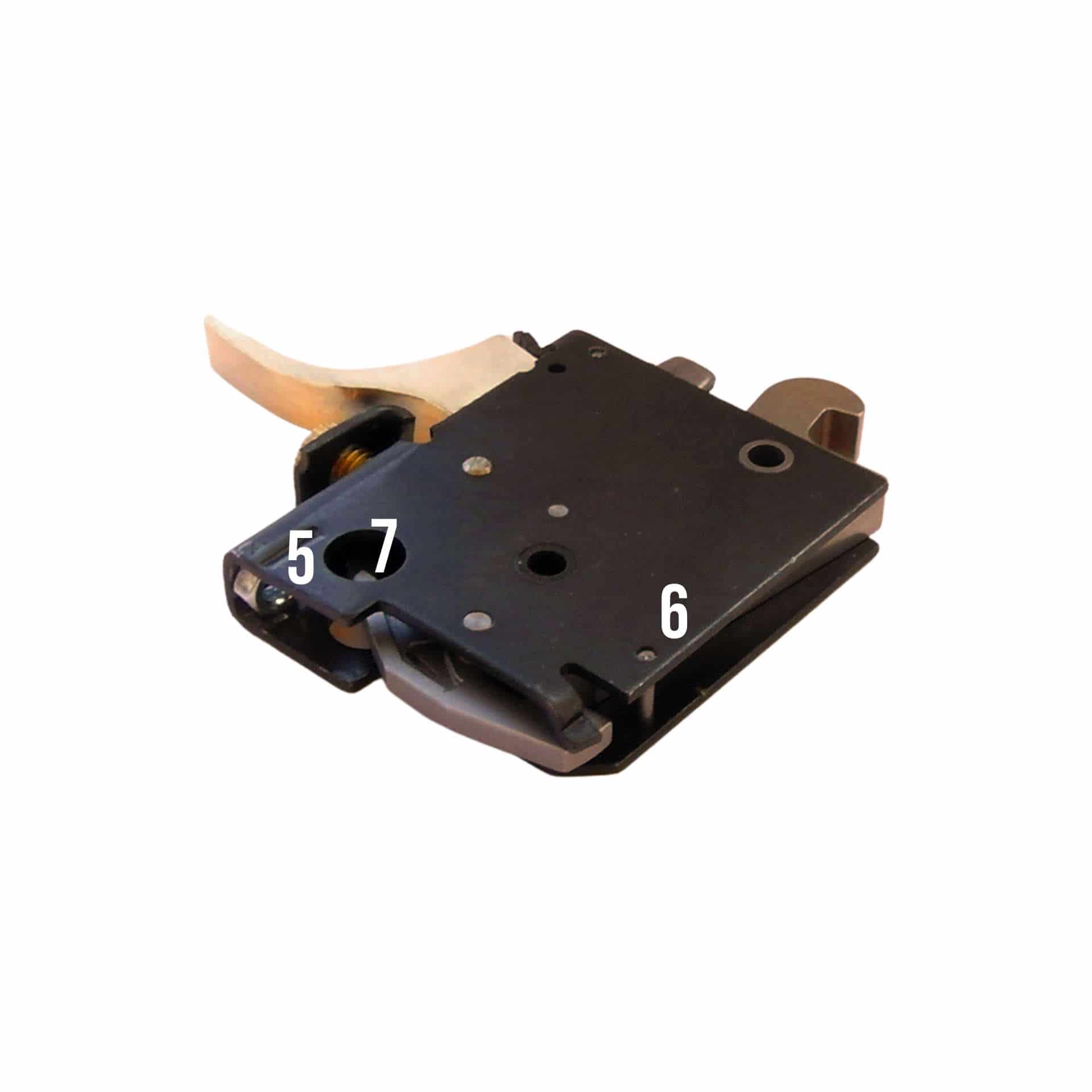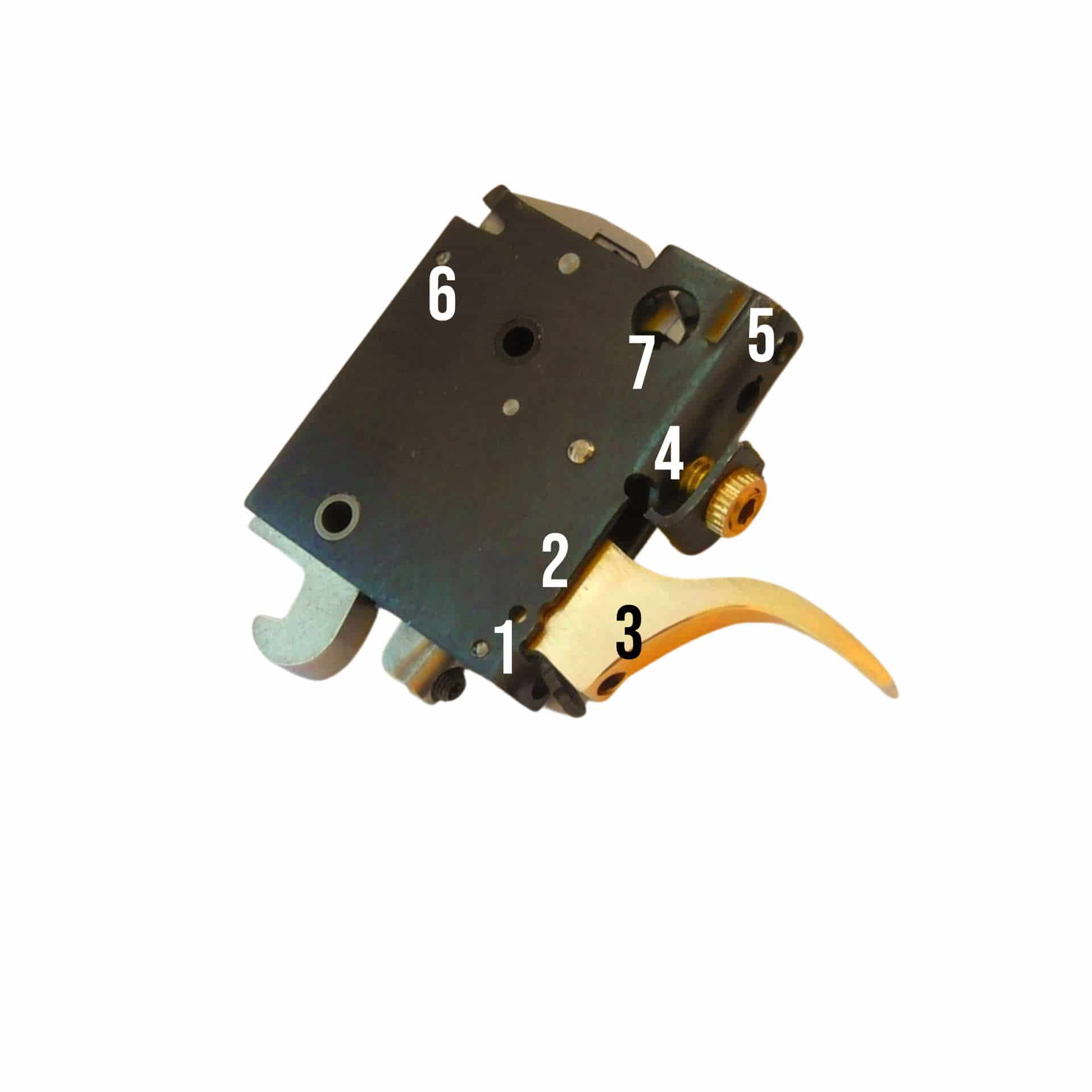 Available, delivery time 2-5 working days
Manufacturernumber:
302504
Product information "Tuning trigger brass Weihrauch Rekord - AirJoe Premium"
AirJoe Tuning trigger brass Weihrauch Rekord
>> For Weihrauch models with Match trigger except HW 77 & HW 97 <<
>> For HW 77 & HW 97 use 302617 <<
Weihrauch's trigger Rekord has been one of the best triggers on the market for decades. It's match-like, robust and reliable. Quality made in Germany, which is also internationally recognized.
Many Weihrauch stocks have a flat grip angle due to their hunting style. This may cause shooters to have a tense hand position. Therefore, the trigger has been redesigned and equipped with a maximally recessed trigger blade. This optimizes the contact of the trigger finger with the trigger blade and results in more comfortable shooting.
The trigger for pros
In addition, the pivot point of the trigger blade has been moved forward. This has a positive effect on the trigger performance. The trigger weight has been reduced from approx. 600g to below 200g and can be finely adjusted via the shortened rear set screw which has a softer spring.
The first stage can be precisely adjusted by means of an additional hexagon socket screw. The rear nut in the trigger box has been secured against falling out. Another rivet pin, which is similar to the earlier models, facilitates installation. The pawls were carefully lubricated with V-Mach grease to minimize pawl friction. The surface of the trigger blade is finely smoothed, the edges chamfered and the grip surface polished.
The trigger is precisely preset, first stage and point of release are perfectly adapted.
Overview of all changes (see illustrations)
pivot point moved forward

setback brass trigger blade
adjustable first stage
shortened trigger screw, softer spring
secured nut
additional rivet pin
preset and greased

You may purchase this trigger from us and also use it in Germany. According to German law, the installation may only be carried out by a gunsmith. < br>When installed under tension, the trigger reacts differently than when delivered. Adjustment work may be required after installation. The trigger should therefore only be used by experienced shooters.
Scope of delivery:
AirJoe trigger Rekord
original Weihrauch trigger spring
5g V-Mach grease
hex key
spare setscrew
Videos