€11.90*
Content:
0.02
(€595.00* / 1 Kilogramm)
Available, delivery time 2-5 working days
Product information "Airghandi's Corrosion Protection"
Corrosion protection 20g
The corrosion protection of AirGhandi's gun care series reliably protects the barrel and other metal parts of the gun from corrosion and graying. It separates the metal and oxygen and binds mineral salts and combustion residues. It also encapsulates the salts of hand perspiration and provides optimum protection even in rain and increased humidity. The product can be applied very thinly and is therefore very economical.
Protects against corrosion
Excellent adhesion properties that provide a long duration of effectiveness
The browning of the gun receives a high gloss finish
Removes light flash rust
The long-chain structure ensures that the grease stays in place and doesn't run off
Neutral when used on plastics
Can be used on all metals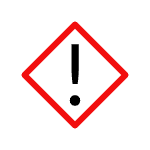 Warning! Keep away from children!
Videos
---
Hervorragendes Pflegemittel
Ich habe mit dem Korrosionsschutz zuerst mein nagelneues HW 50s behandelt. Eine winzige Menge auf dem Zeigefinger reicht aus um den Lauf komplett zu schützen. Danach waren meine 5 weiteren Luftgewehre dran. Also dieses Fett ist sehr, sehr sparsam und kann ich jedem nur empfehlen.
Sehr guter Korrosionsschutz
Ich habe das Fett erworben, weil ich meine neue HW50 damit direkt richtig Pflegen wollte. Ich habe es letzte Woche einfach mit den Finger ganz dünn aufgetragen. Heute hab ich mein Gewehr wieder aus meinem Futteral geholt und in die Hand genommen und konnte einen schönen, nicht störenden Film feststellen. Es haftet schön an den brünierten Teilen. Auch beim Schießen stört das Fett nicht unangenehm an den Fingern oder wirkt klebrig. Ich bin sehr zufrieden!
Habe es mir bestellt, da sich wohl durch Handschweiß kleinste Rostpickelchen auf dem Verschluss gebildet haben. Ein paar kleine konnten damit sogar noch entfernt werden! Das Auftragen geht mit einem Tuch super und man braucht nicht viel, um ein schönes Ergebnis zu bekommen. In nichtmal 5 Minuten war mein LG wieder in werksneuem Zustand. Klasse Produkt, nur zu empfehlen!