AirJoe Tuningkits optional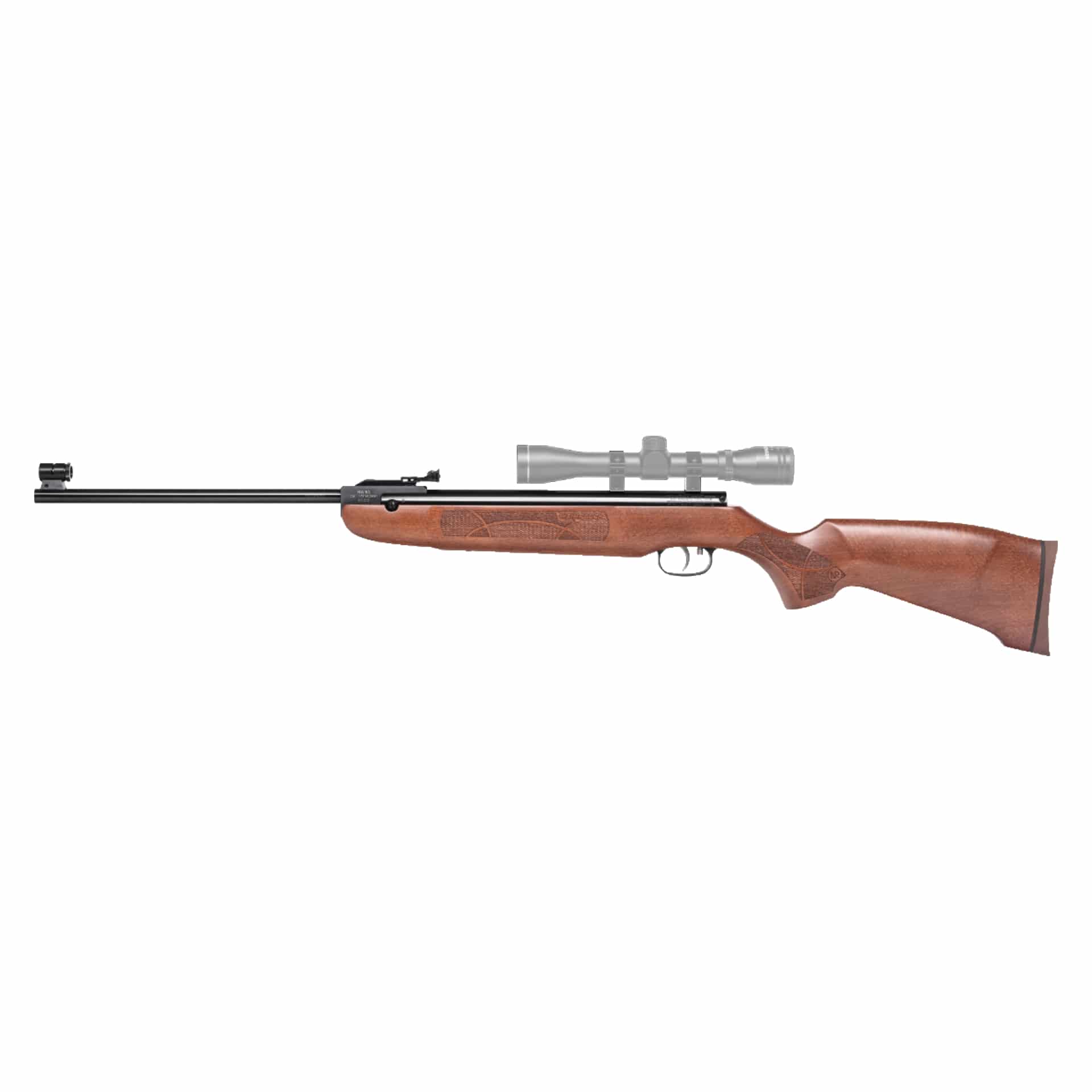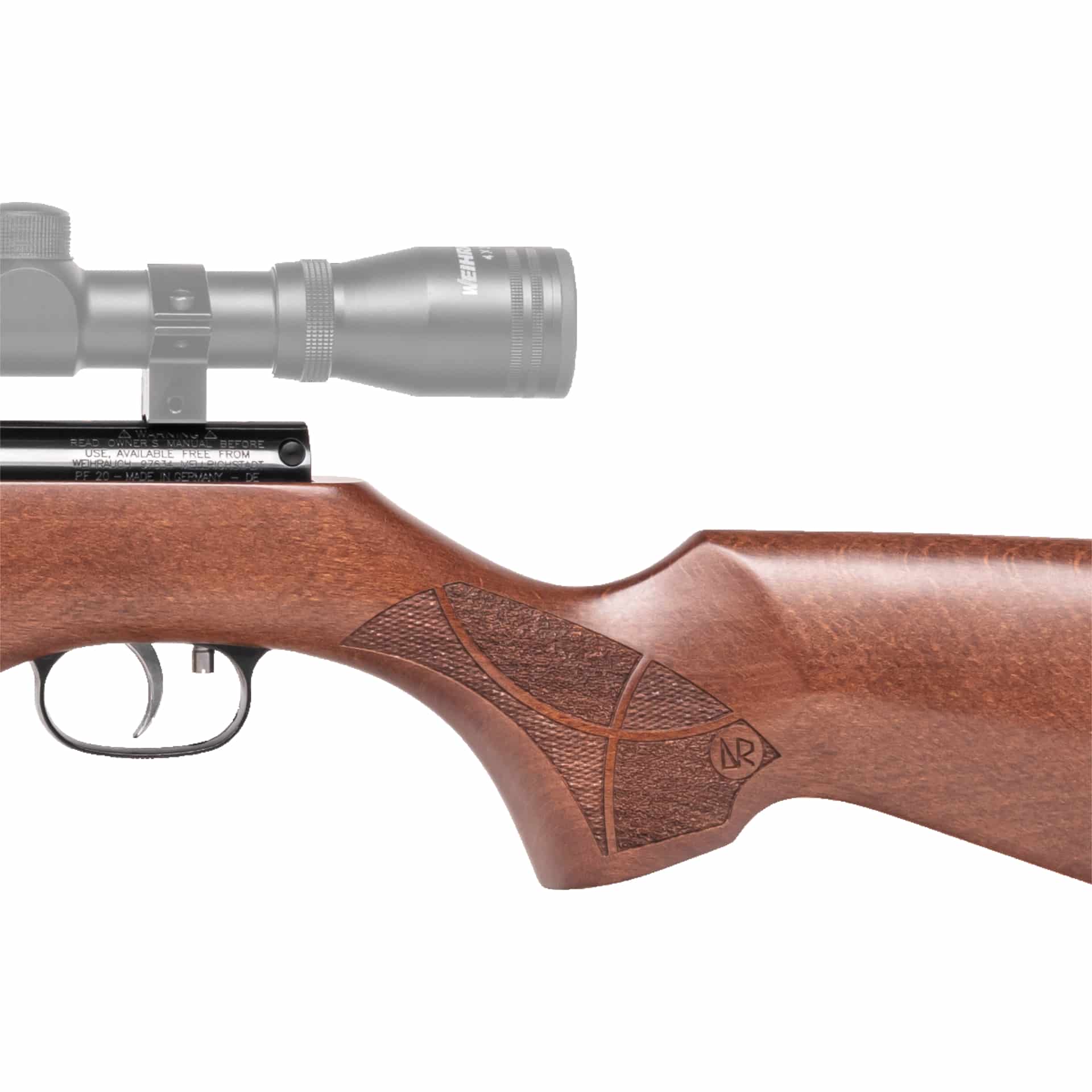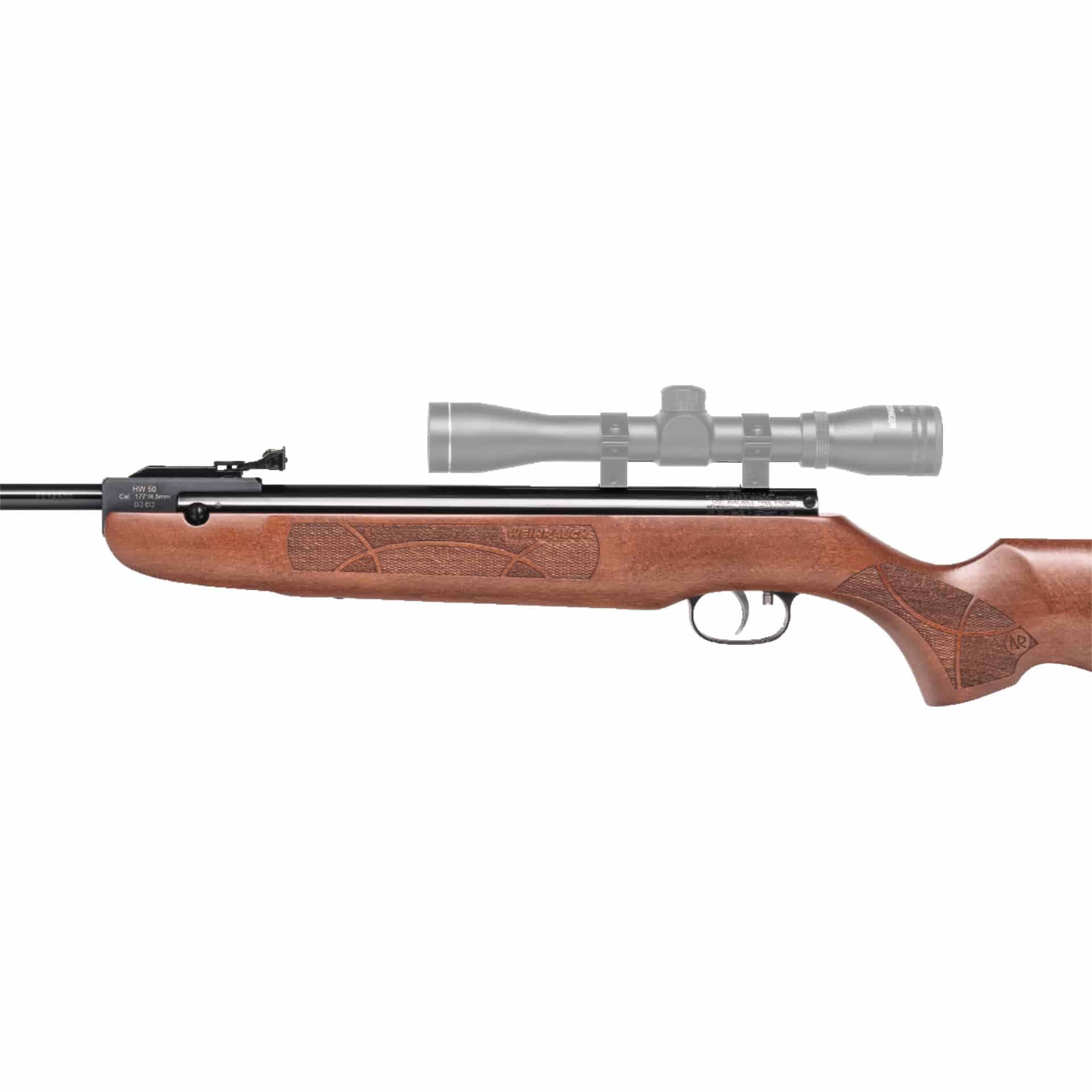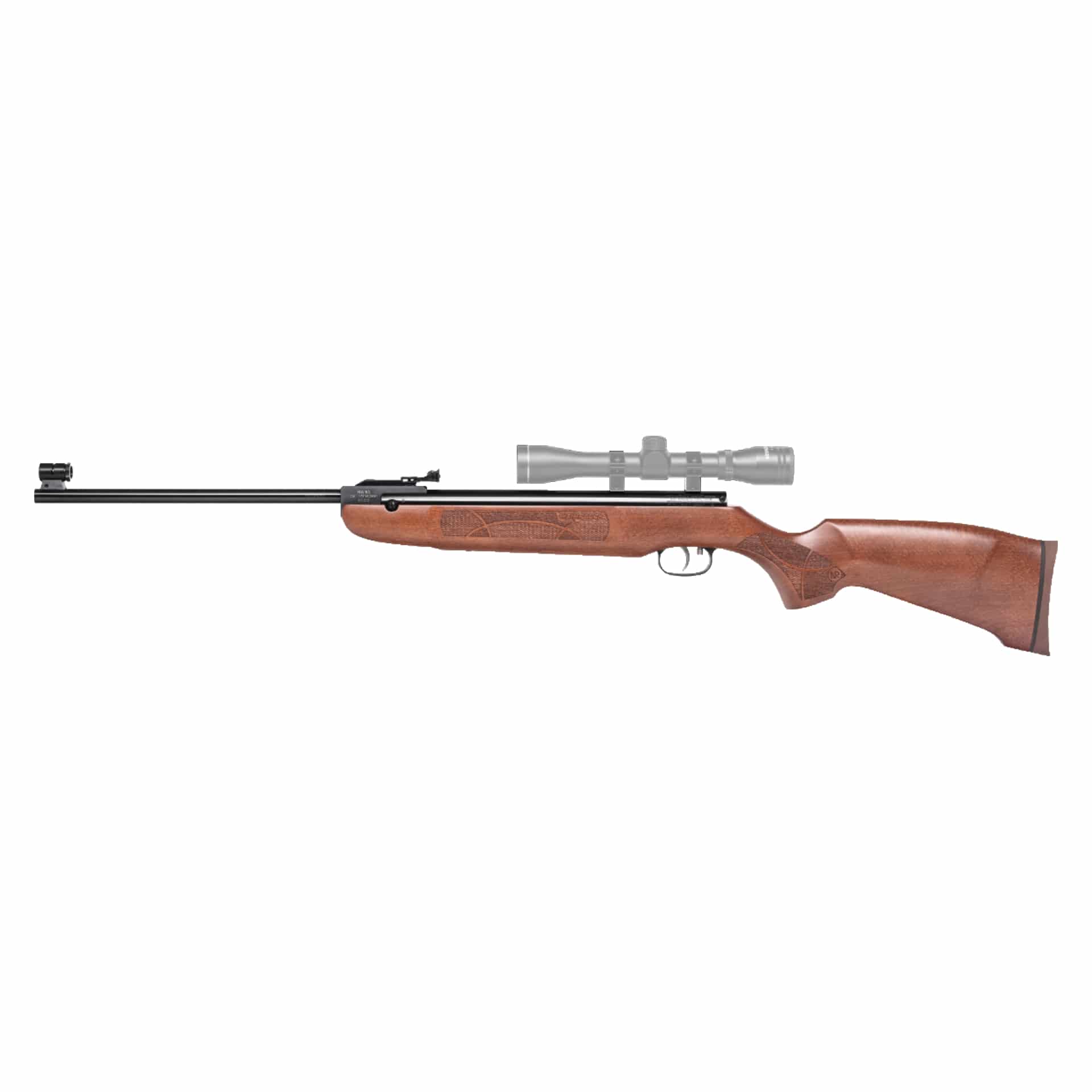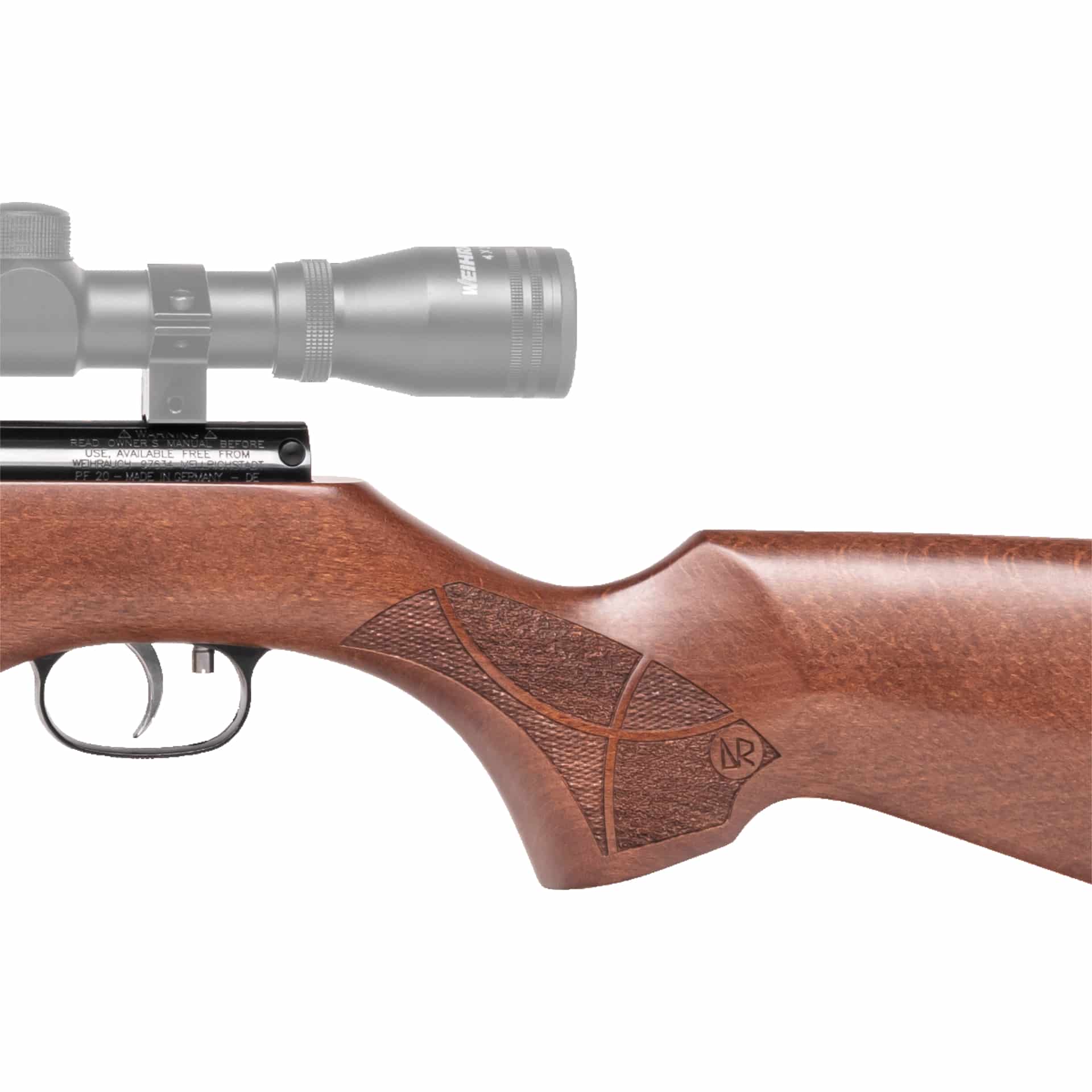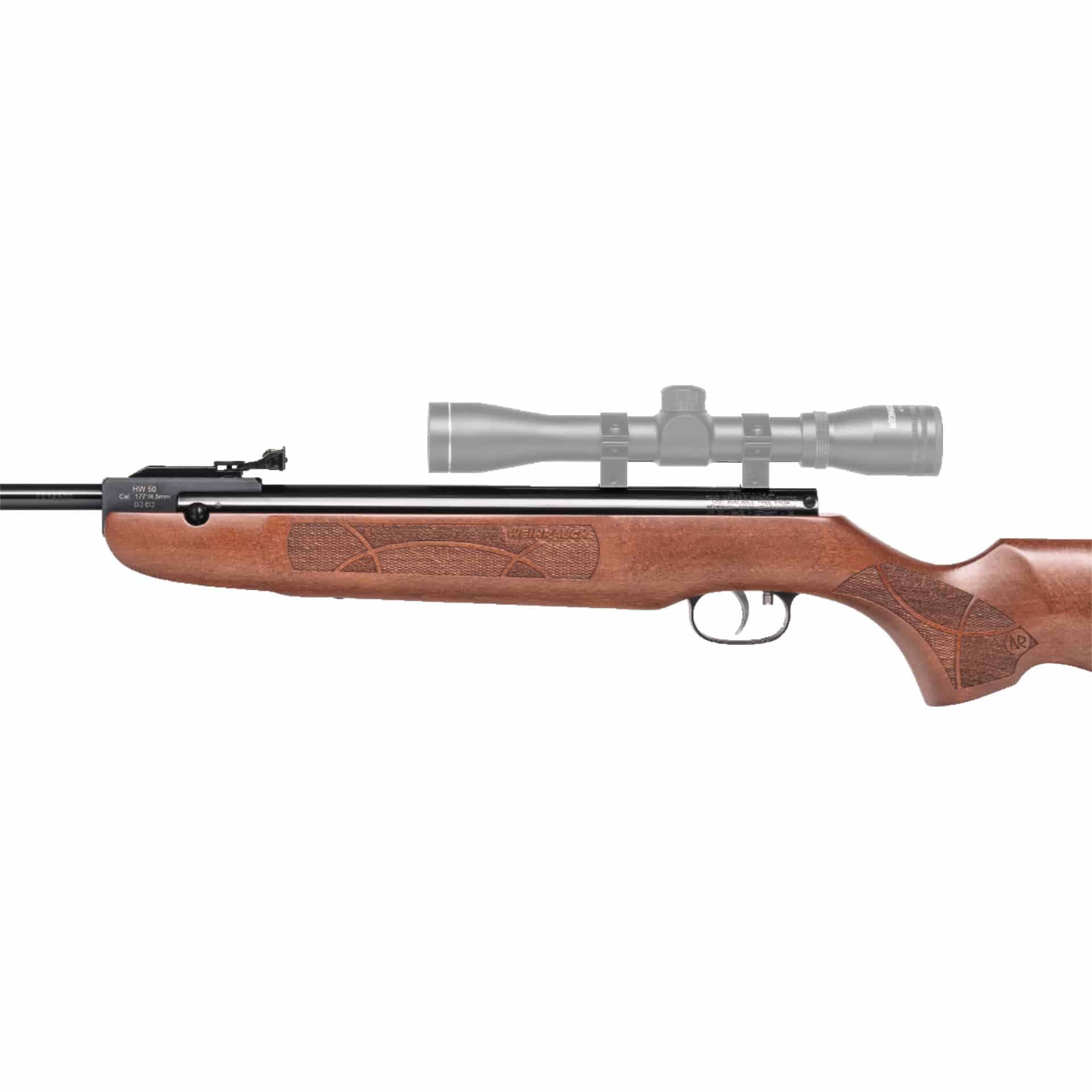 Shipping until , if you place your order within the next .
Manufacturer:
Weihrauch Sport
Manufacturernumber:
20.500000-00
Sale and delivery of weapons only in Germany.

Distribution only to persons over 18 years of age, proof of age required.
| | |
| --- | --- |
| 1/2" UNF thread: | No |
| Material shaft: | Wood |
| Sights: | Open Sight + Prism Rail 11mm |
| Single shot or repeater: | Single shot |
| Type: | Break barrel |
Product information "Weihrauch HW50 S"
Weihrauch HW50 S The HW50 S frankWeihrauch is the proven air rifle for hobby and leisure shooters. Automatic backup Tunnel grain foot with interchangeable grain leaves Matcha's deduction "Record" Height and side-adjustable micrometer visors with four different kimmen cutouts Book shaft with a long, leading front and bilateral cheek Punction on the pistol grip and fore Rubber cap overall length 1030 mm Running length 395 mm caliber 4.5 mm energy Up to 7.5 J Running thread (1/2 "UNF) no Weight 3100 g Shin type 11 mm prism rail
---
Qualitativ überzeugendes Gewehr
Hallo zusammen, nach ausführlicher Online-Recherche - inkl. AirGhandi Video - habe ich mich vor 6 Wochen für dieses Gewehr entschieden, mittlerweile rund 1.000 Schuss gemacht und bin super happy. In den 90er war ich als Teenager im Schützenverein und wollte jetzt einfach mal wieder im Garten schießen. Allerdings mit der Ambition, mir selbst zu zeigen, dass ich die kleinen Scheiben noch treffe :-). Gleichzeitig suchte ich ein Gewehr, das Nachbarn, Freunde und Familie nicht verschreckt, sondern eher ermuntert, sich auch einmal zu versuchen. Das HW 50s ist dafür aktuell genau die richtige Wahl - es deckt für mich diese ganze Spektrum ab. Das Gewähr liegt gut an, hat einen geringen Streukreis, ist nicht zu schwer. Es hat natürlich einen leichten Pressschlag, der aber wirklich nicht zu stark ist. Auch auf 25m trifft es zielgenau. Kimme und Korn lassen sich präzise justieren und ich erziele in dieser Standardausführung auf 25m recht gute Ergebnisse. Darüber hinaus nutze ich das Gewehr mit einem Element Optics Helix 4-16x44 FFP MRAD Zielfernrohr. Das Glas passt ganz genau (noch) auf das HW50s, ohne dass es dem Knicklauf in die Quere kommt. Da das Gewehr hochwertig verarbeitet und nicht zu groß ist, schießt jetzt auch meine Frau ab und an => gut für den Haussegen! ;-). Klare Empfehlung für ambitionierte Anfänger oder Wiedereinsteiger.