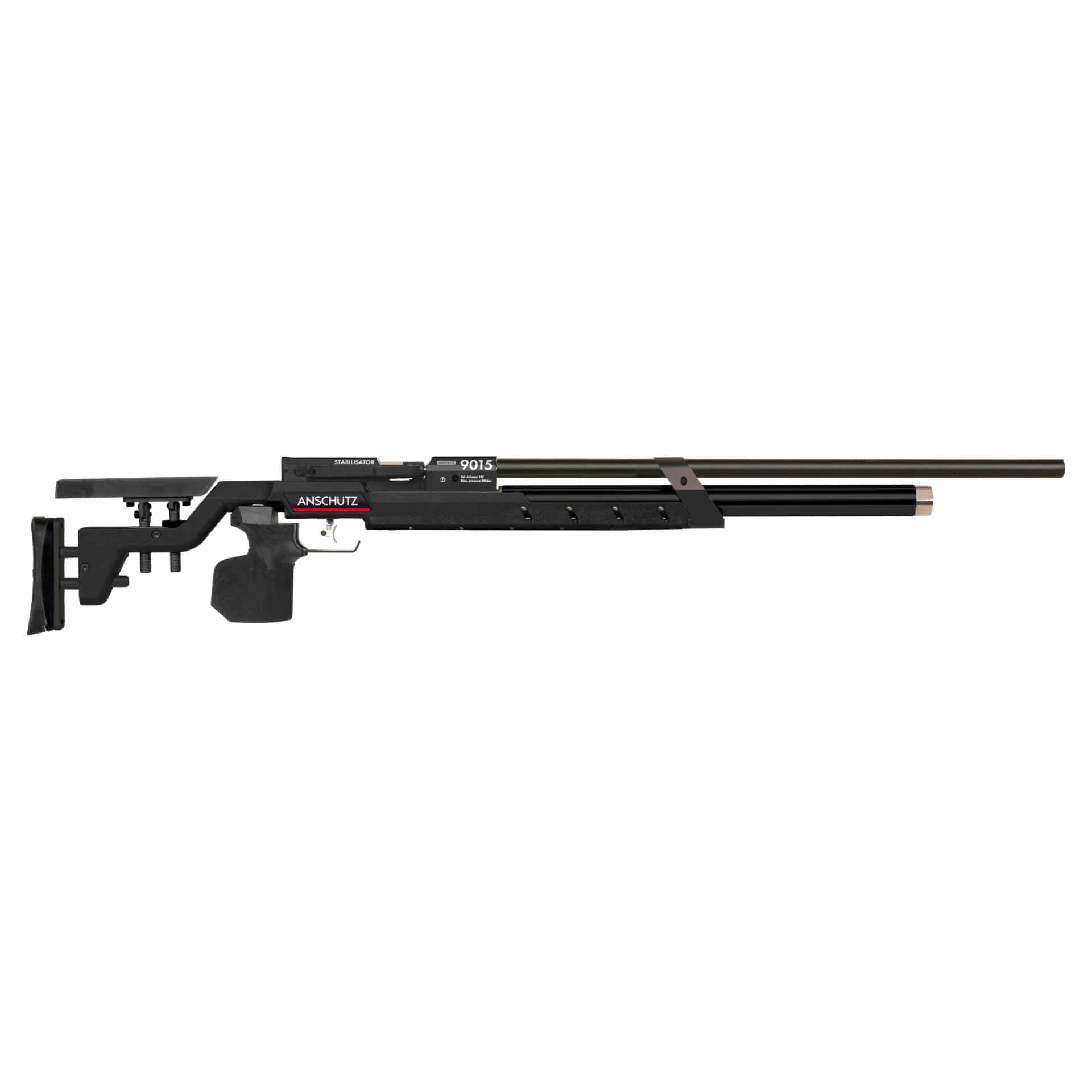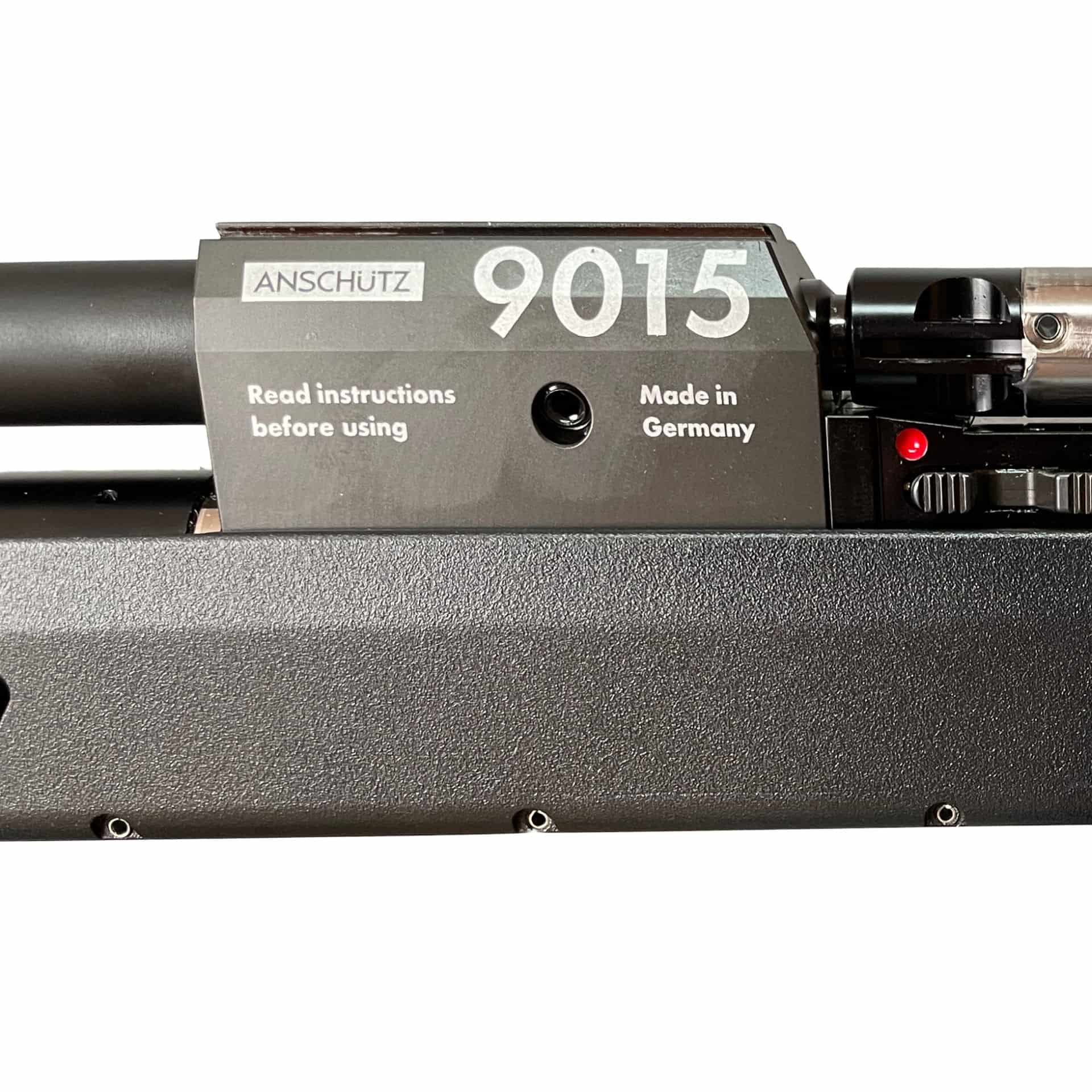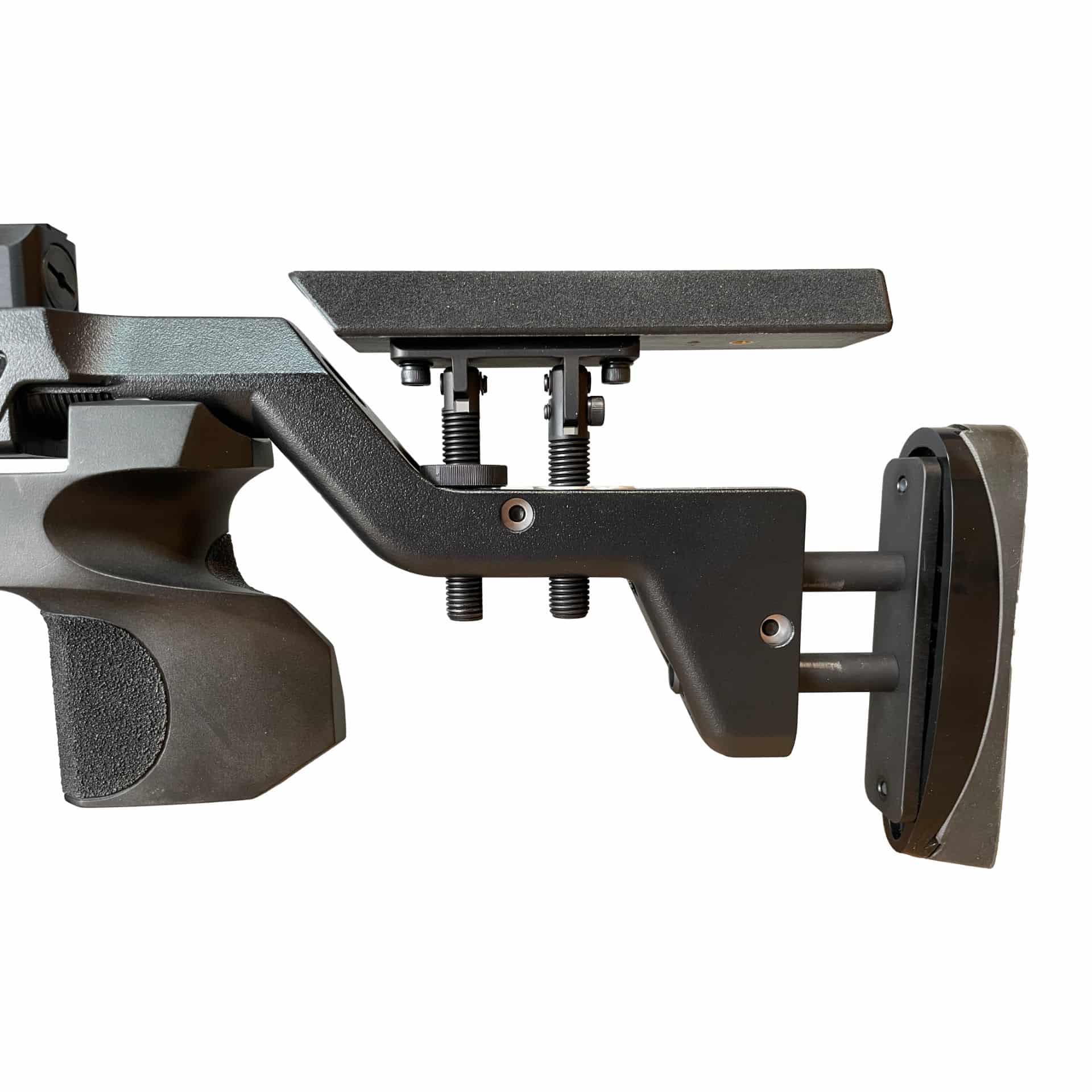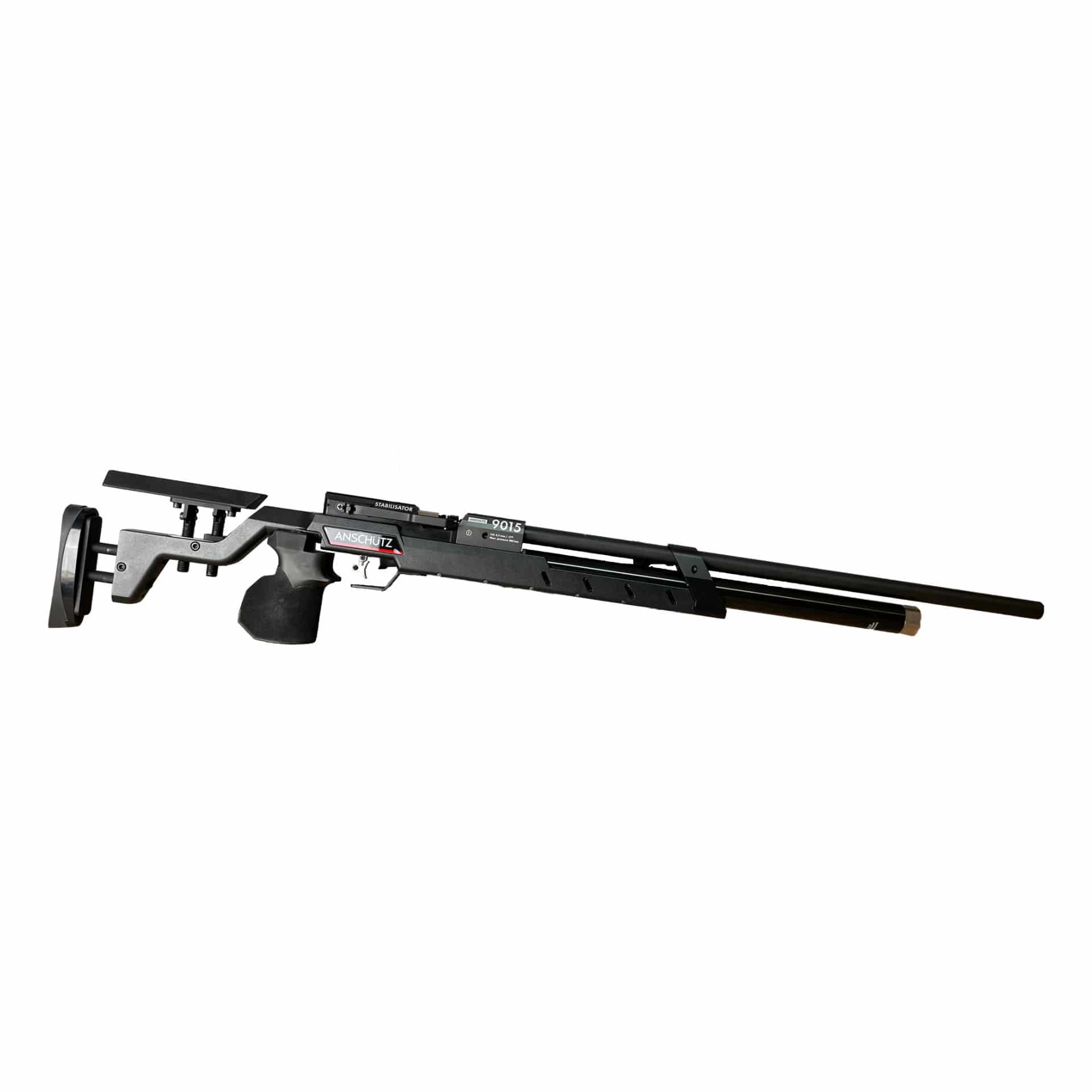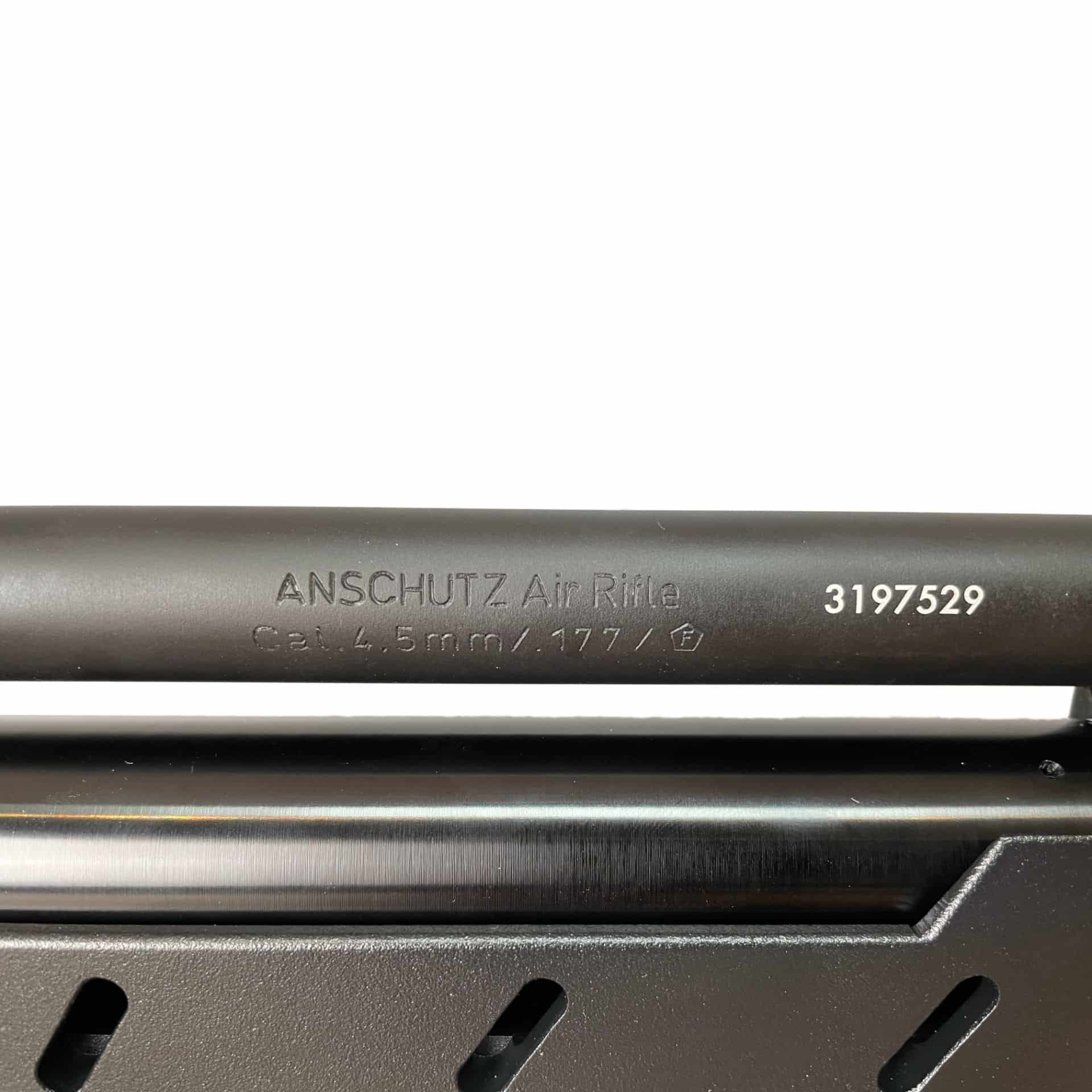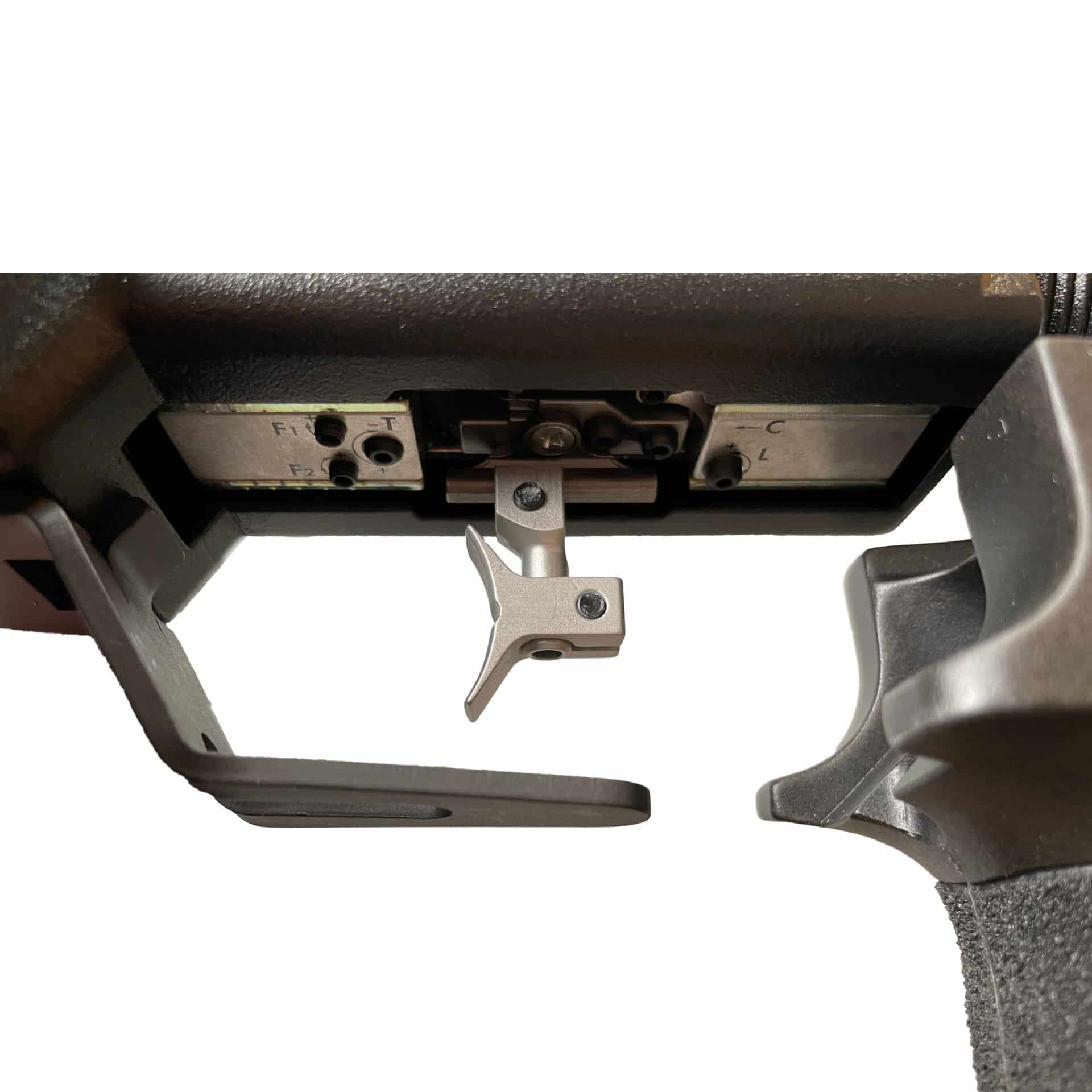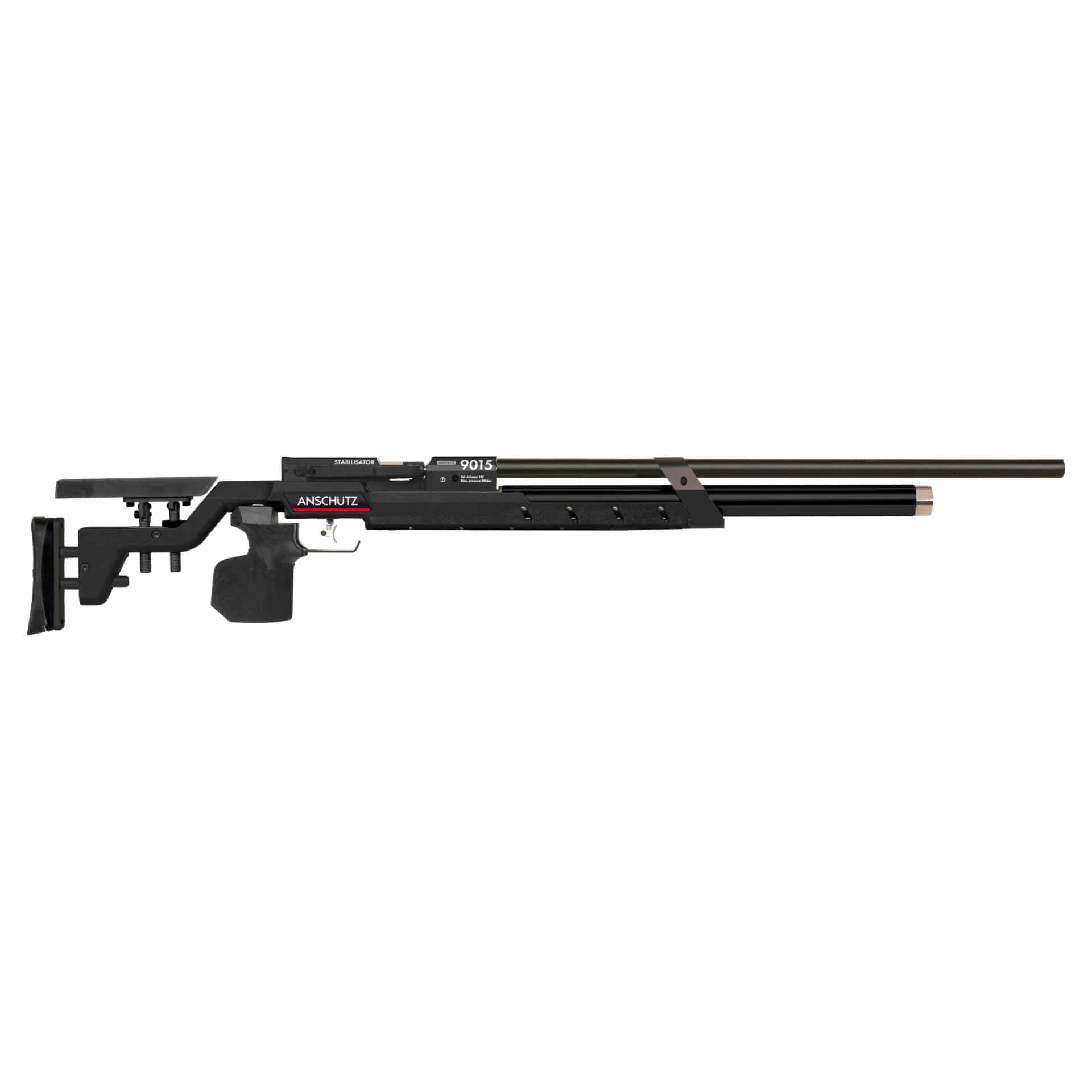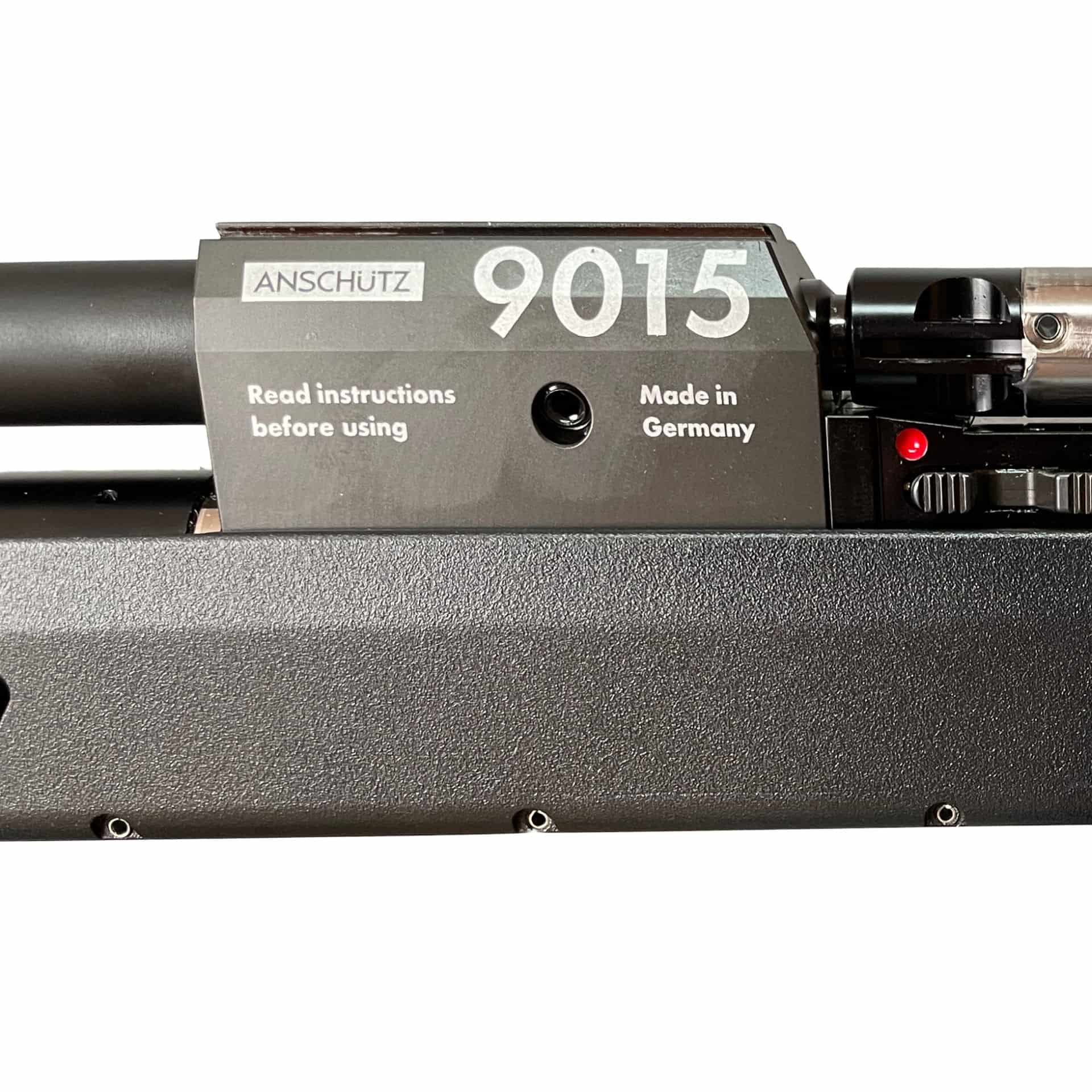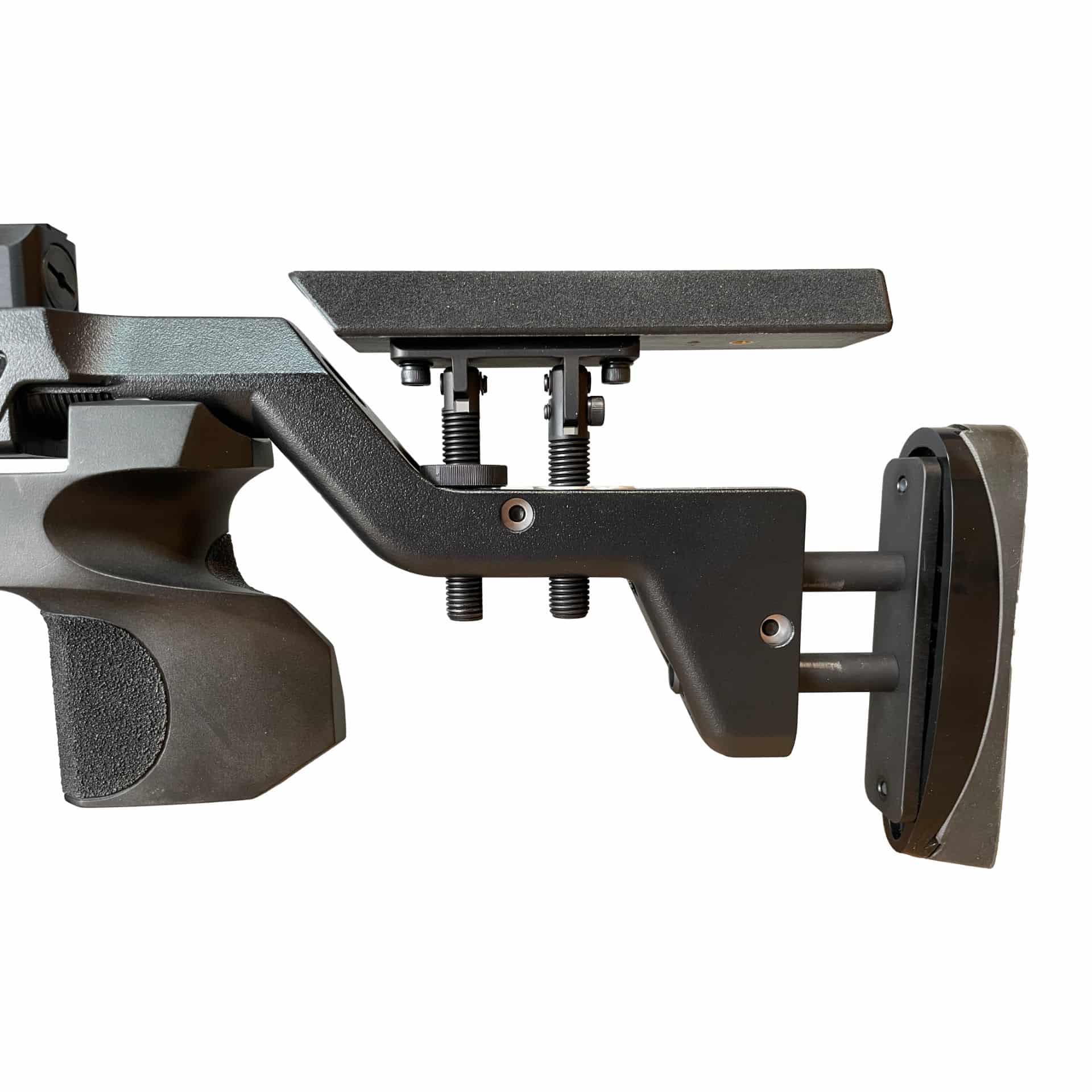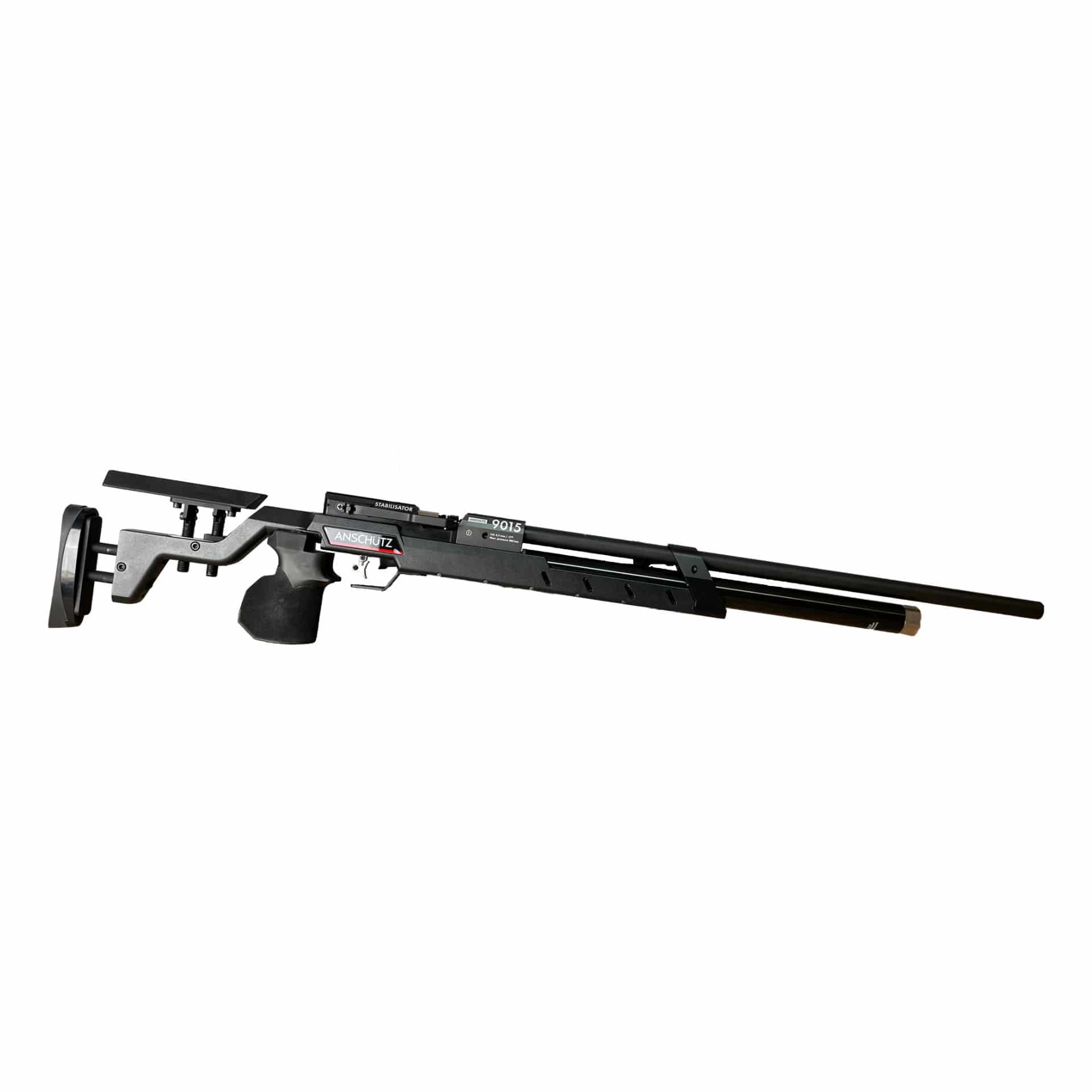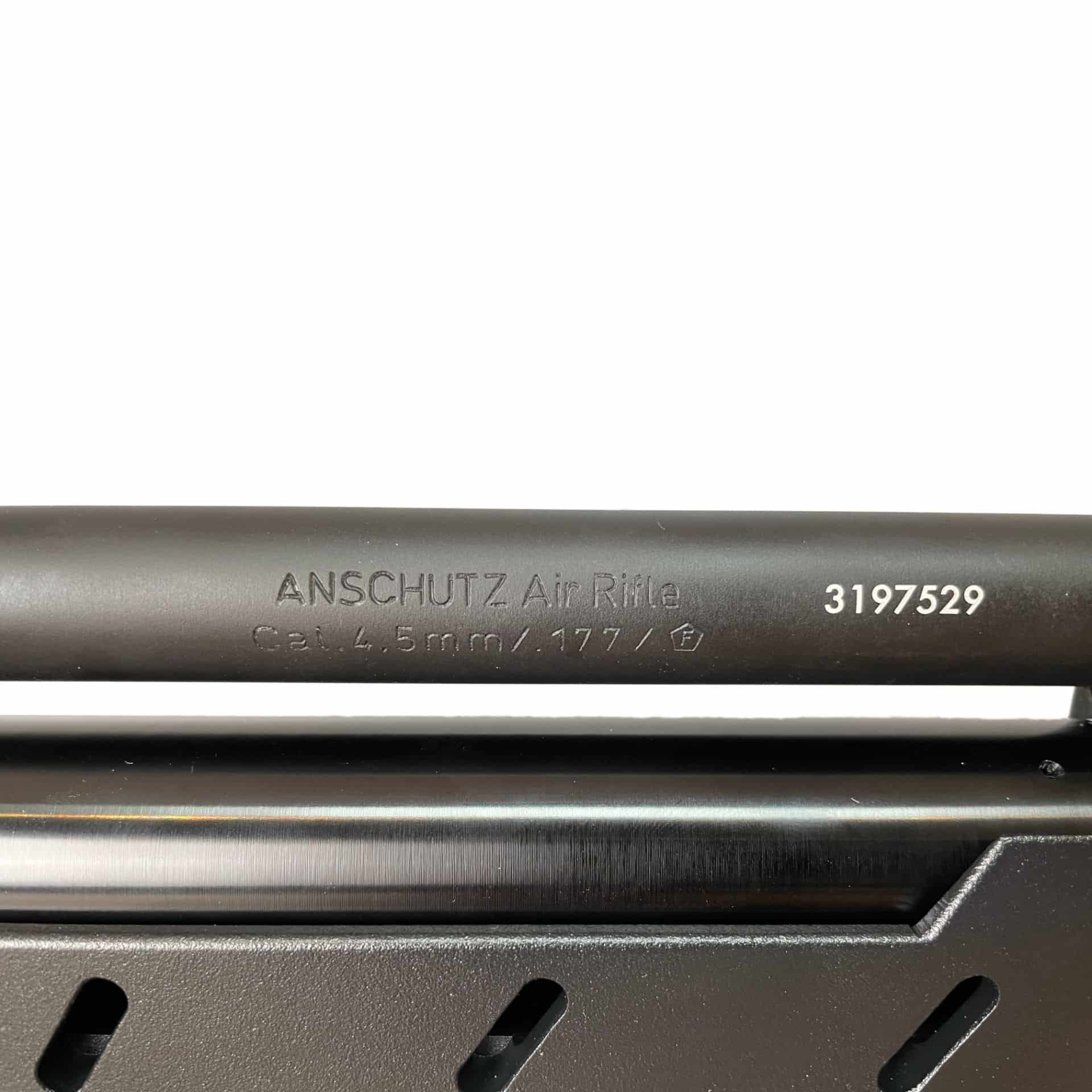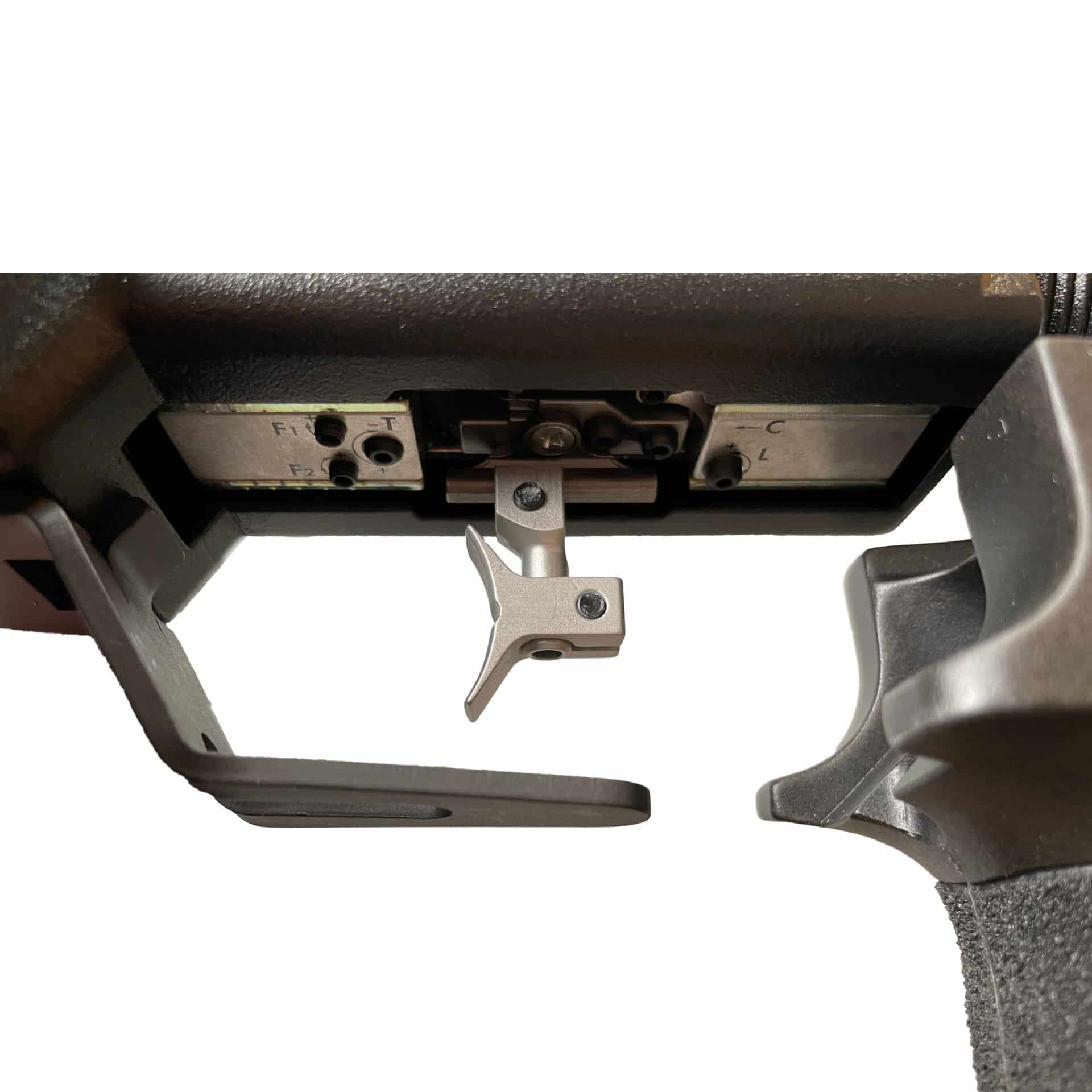 Shipping until , if you place your order within the next .
Manufacturernumber:
16670
Sale and delivery of weapons only in Germany.

Distribution only to persons over 18 years of age, proof of age required.
| | |
| --- | --- |
| 1/2" UNF thread: | Optional |
| Material shaft: | Aluminium |
| Sights: | Scope |
| Single shot or repeater: | Single shot |
| Type: | PCP |
Product information "Anschütz 9015 Sniper Alu"
Anschütz 9015 Sniper Aluminum-Schaft with a black system and black cartridge. The world-famous 9015 system from Anschütz was packed together with Airghandi in the new "Sniper" configuration: The high-quality cheek and cap adjustment and a UIT splint in the foregray Opportunities to adapt the rifle to you and your shooting habits perfectly. Ultra-precise, super flexible, incredibly quiet and made for us "attic sniper". Highlights System 9015: Maintenance-free stabilizer Maxschlag bolt and valve system for quieter shot-fired flow behavior recoil and vibration-free compressing air system extract Optimized clamping process Special concept for dry training and fuse Air filter against contaminants Highlights deduction 5065 4kmechanical withdrawal made for the top sports extrextrem Short trigger time -free storage of the trigger -free storage of the triggered tank due to axial ball bearing (4K = 4 balls) harmonious and evenly ongoing preferred preferential contrast when achieving the pressure point scale in terms of quality, reliability and precision
Videos
---
Hallo Andreas und seinem Team Alles gut verlaufen und vorallem gute Beratung vom lieben Andreas der immer für mich da war sogar in seinem Urlaub,kann es nur so weitergeben und sehr zu empfehlen,das Team hat auch schnell geantwortet,macht weiter so und dann wird es sehr gut aussehen für euer Geschäft Gruß Roland
Ich bin begeistert! Ein hoher Preis für ein hochwertiges Gewehr. Macht was es soll und Trift mit den passenden diabolis auch auf 25 Meter Loch in Loch. Da ich in dieser Preisklasse sehr unerfahren bin, war es um so erfreulicher das der Service von jabolo und auch anschütz mir alles gut erklären konnten. Danke Andi das du auch mal Samstag/Sonntags die Zeit findest Fragen zu beantworten. Lg. Sven
Dieses Gewehr ist der Knaller. 1A Qualität, schnelle Lieferung, gute Kommunikation. Ich gehe nicht davon aus, dass ich mir jemals ein neues kaufen muss. Bitte mit dem Picatinny/ UIT Adapter aufpassen. Hier muss nachgebessert werden, Schrauben zu lang, Nutensteine passen nicht. Hat aber erst einmal nichts mit dem Gewehr ansich zu tun.